Sony Xperia Z5 in video showing, Premium 4K display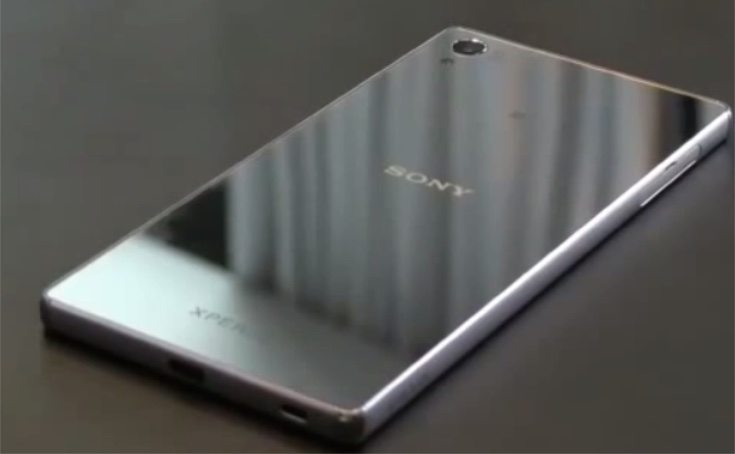 The Sony Xperia Z5 is appearing more and more in the run up to its official unveiling. Just yesterday we shared a leaked screenshot image of the device, and now the Sony Xperia Z5 has appeared in a video showing. The same source also appears to have clear up confusion about the screen resolution for the Sony Xperia Z5 Premium variant, which is touted again as having a 4K display.
Leaks over the last few weeks have indicated that the Sony Xperia Z5 as well as a Sony Xperia Z5 Compact and Z5 Premium are on the way. They are heading for a big reveal at a Sony event on September 2nd, just before IFA Berlin kicks off on the 4th. An earlier leak from a Sony Facebook account gave the Xperia Z5 Premium as having a 4K Ultra HD display, although at that time we were not convinced.
However, yesterday we shared the new image of the Sony Xperia Z5 that had emerged. That source said that the phone would have a 5.2-inch Full HD display (resolution 1920 x 1080) while the Z5 Compact would have a 4.6-inch HD display (1280 x 1080). The source also stated that the Z5 Premium would be packing a 5.5-inch Quad HD display (2560 x 1440) rather than the 4K display that was previously tipped, and this seemed more plausible.
Now the plot thickens yet again, as the Sony Xperia Z5 has been shown in a video with Sony Mobile France Marketing Director discussing the device. We intended to embed the low-resolution YouTube video (in French) in this article, but it has since been pulled. However, GSM Arena had time to piece together translations and it looks as though the previous leaks about a 4K UHD display for the Xperia Z5 Premium were in fact accurate. This would make the phone the first on the market to use this display, which would result in more than 800 ppi.
We had already learned that all three Xperia Z5 variants would carry a 23-megapixel rear camera, and now they are tipped as having the 'fastest autofocus on the market' (0.03 seconds) and also improvements for low light performance. As well as this we're informed that in the Superior Auto mode users will be able to opt between 8-megapixels, 20-megapixels and 23-megapixels (16:9, 16:9, and 4:3 respectively).
Another snippet of info is that the battery life of the phones will last for up to two days, while other specs are said to include a Snapdragon 810 processor, 3GB of RAM, 32GB of internal storage, and an 8-megapixel front-facing shooter. We regret that we are unable to show the video as it has been removed due to a copyright claim, but not before some had a chance to dissect it! Are you already setting your sights on the Sony Xperia Z5, Z5 Compact or the Z5 Premium with its 4K display?
Sources: GSMArena and Xperia Blog