Microsoft Lumia 950 and XL October 10 launch date tipped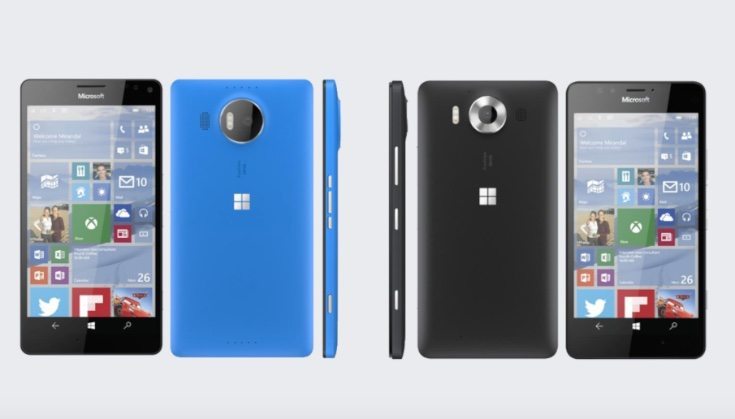 It's a long time since we've seen new high-end Lumia smartphones announced and there's a massive amount of interest in the upcoming Microsoft Lumia 950 and Lumia 950 XL. We've heard persistent leaks for many months now, including rumors of an October event where the phones would be unveiled. Now a well-known leaker has tipped a Microsoft Lumia 950 and XL October 10 launch date.
Over the past few months we've kept readers informed with the latest news and leaks of the Lumia 950 (Talkman) and Lumia 950 XL (Cityman). Unofficial specs imply that these will be top-flight smartphones that could fill the expectations of many Lumia enthusiasts. They will also be the first phones to arrive running Windows 10 Mobile out of the box.
Previously there was a rumor suggesting that both of the new Lumia phones would be unveiled on October 19, although this was never confirmed. Now prolific leaker @evleaks has come up with some new information on this in a WMPowerUser guest editorial, saying that there will be an October 10 launch. Although an October 10 launch is still not official, we have to say that @evleaks usually produces very credible and mostly reliable information about upcoming devices. Therefore we're inclined to believe that this date could very well be accurate, although as @evleaks points out we should always remember that leaked renders (image below) and specs can sometimes be wrong.
Of course what many readers really want to know is a release date for the Microsoft Lumia 950 and Lumia 950 XL. This is difficult to pin down because the word 'launch' is frequently used in different ways in the tech world. Some sites use the word as the day for when a device is officially announced even though it may not release until later, while other sites use it as the day a device will actually release. Just to confuse the picture even further we sometimes see a new smartphone made official and released on the same day.
If the October 10 date is accurate at least it won't be too much longer until we find out for sure, but for now it's a case of sitting tight and counting down the days. If you want to find out more about unconfirmed specs so far you can look at our recent article that also included some claimed press shots of the devices. Following this we also saw a further image purportedly showing the Lumia 950 in a white color.
We'll continue to bring you more news on these handsets as it reaches us. Are you one of the many people eager to see the official wraps taken off the new Microsoft Lumia 950 and 950 XL smartphones?
Source: @evleaks/WMPowerUser