Moto X Play price for India is official and less than expected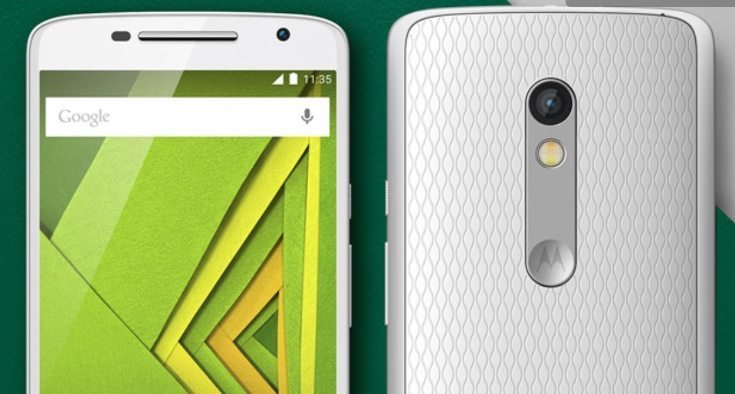 We know that many of our readers in India have been waiting for news on the launch of the Motorola Moto X Play. This offers a cheaper alternative to the Moto X Style that was made official at the same time. Recently we reported on a retail listing that revealed a release date of September 14. We're pleased to say that was accurate, as the phone has now launched. The Moto X Play price for India is official and actually a little less than expected.
There has been plenty of anticipation for this device since it was announced at the end of July. One of its attractions is a sizeable battery, and those who like a dual SIM smartphone will be pleased to know that the version launched for India is a dual SIM handset. Just a few of its features are Moto Actions, Moto Assist, Moto Display, and Moto Voice. So when will it be available? That's the question most people will want answered and you don't have to wait long.
The Moto X Play goes on sale from midnight and is an exclusive for Flipkart. It comes in internal storage models of 16GB or 32GB and the 16GB Moto X Play price is Rs. 18,499 while the 32GB option is priced at Rs. 19,999. Previously an import listing had shown a unit value Moto X Play price of Rs. 22,228, although we stressed to readers that this was unlikely to be the final price. Therefore we're pleased to hear that the confirmed price is actually less than this suggested.
The Moto X Play is offered in black or white colour choices and has specs such as a Snapdragon 615 64-bit octa-core processor (four cores at 1.7GHz and four at 1.1GHz), Adreno 405 graphics, and a 5.5-inch display with Full HD resolution of 1920 x 1080. It has 2GB of RAM, and 16 or 32GB of internal storage that can both be expanded via microSD to 128GB.
Further specifications include a 21-megapixel rear camera with f/2.0 aperture, dual-tone LED flash, and 1080p video capture, and also a 5-megapixel front-facing shooter. The Moto X Play packs a 3630 mAh battery and connectivity options include 4G LTE, 3G, WiFi 802.11 a/b/g/n (dual-band), Bluetooth 4.0, and GPS. It runs virtually stock Android 5.1.1 Lollipop.
Some readers may be interested in our recent comparison of the Moto X Play vs. Sony Xperia C5 Ultra at the link. Have you been waiting for availability of the Moto X Play in India? What do you think of the finalised Moto X Play price?
Source: Fone Arena