iOS 9 problems almost certain, report here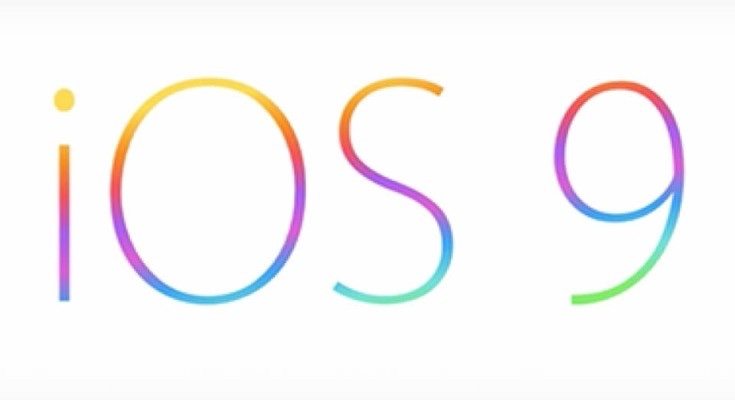 Apple's iOS 9 releases to iPhone, iPod touch and iPad users across the world today. It brings a multitude of changes and new features, and as usual we expect a rush of people all trying to download the update at once. The massive amount of devices that a new iOS version involves means that iOS 9 problems are almost certain when it goes live. If you have any issues with the update we'd like you to report them here.
Previously we've given our expectations of a release time for iOS 9 and also some advice on how to get your device ready to download and install the update. We expect the update to release in just a few more hours, and every year with a major iOS upgrade we see the same kind of difficulties occurring. These are usually divided into two categories.
Some people are likely to have trouble downloading and installing the update. Millions of people will want to update as soon as they can and the strain of Apple's servers will be heavy. Because of this it would be almost miraculous if there were not at least a small percentage of users who come up against iOS 9 problems. However, we hope that any issues will only affect limited numbers.
In the past some users have been met with huge download times when trying to update, while others have encountered messages saying that they were already on the latest software even though they were not. Another issue that has sometimes been thrown up is a lack of storage space for downloading and installing, although that should be avoided with iOS 9 as Apple has managed to contain the update to a much more reasonable size.
While some devices users may have difficulties actually getting the update, others may find that they notice some issues after upgrading. These vary from year to year, but just a few of the issues that we regularly see are poor battery life because of battery drain, devices crashing, and slow performance. After the public release of iOS 8 last year, more specific problems that arose were with aspects such as WiFi, the Camera Roll, and messaging.
Considering the millions of iOS device users attempting to update today, we would almost expect a certain level of iOS 9 problems according to normal patterns. Whether these will be at a so-called 'acceptable percentage' remains to be seen, and we will keep our fingers crossed that no widespread iOS 9 problems will arise. Many readers may be itching to upgrade as soon as it's available, but as we've mentioned before it can be a good idea to wait for a while. That way, if any major issues crop up you'll be pleased you held off.
Are you looking forward to the iOS 9 release today and intending to update your iPhone or iPad as soon as it goes live? We hope everything goes smoothly. However, if you do notice any iOS 9 problems do let us know by sending us your comments. This is a good way of sharing information about your experiences of the update so that you can see what is also affecting other people.