Lumia 950, XL release prospect with Threshold 1 not Threshold 2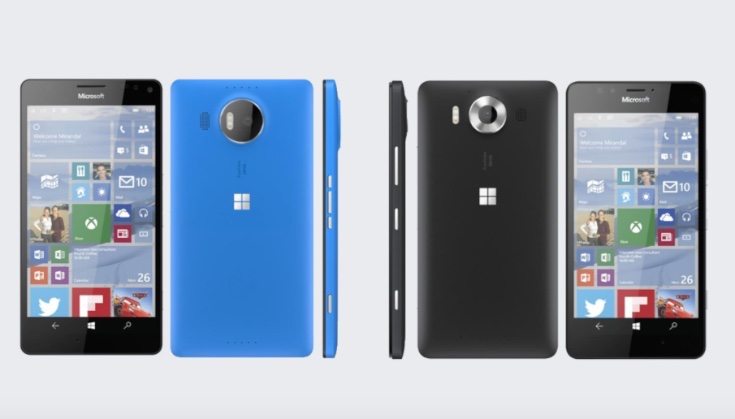 There's huge anticipation for the upcoming Microsoft Lumia 950 and Lumia 950 XL. These high-end Lumia smartphones are expected to be officially unwrapped at an event on October 6 and are attracting attention, as they will be running Windows 10 Mobile. However, there are now reports of a Lumia 950 and XL release prospect with Threshold 1 and not Threshold 2.
There have been many months of rumors, speculation, and leaks on the Microsoft Lumia 950 and larger XL version. Therefore we feel we have a pretty good idea of what we can expect as regards to specs, and there have also been some claimed press images of the devices. Many Lumia fans have been waiting for some top-flight new handsets and one of the draws is undoubtedly Windows 10 Mobile.
Microsoft has been making efforts to further develop this, and the Insider Preview latest builds have come from Threshold 2. The latest builds from Threshold 2 include performance optimizations as well as bug fixes, but a report over on WinBeta discusses the Lumia 950 and 950 XL releasing packing Threshold 1 rather than Windows 10 TH2 RTM.
It's suggested that this will possibly be TH1 build 10240, and if correct, this news could lead to some disappointment among potential buyers of either phone. However, it's also reported that Microsoft is currently working on improvements and bug fixes for Build 10240 in preparation for the launch of the Lumia 950 and XL. This means that it may not be as much of an issue as anticipated.
As far as Threshold 2 is concerned, it's anticipated that it will appear in November. Therefore there shouldn't be too much longer to wait for the later update for those who purchase the Microsoft Lumia 950 or 950 XL. You can read about all of this in more depth at the source below.
What are your thoughts on this news regarding the Lumia 950 and XL? Drop us your comments in the box below.
Source: WinBeta