LG Nexus 5X Amazon leak shows specs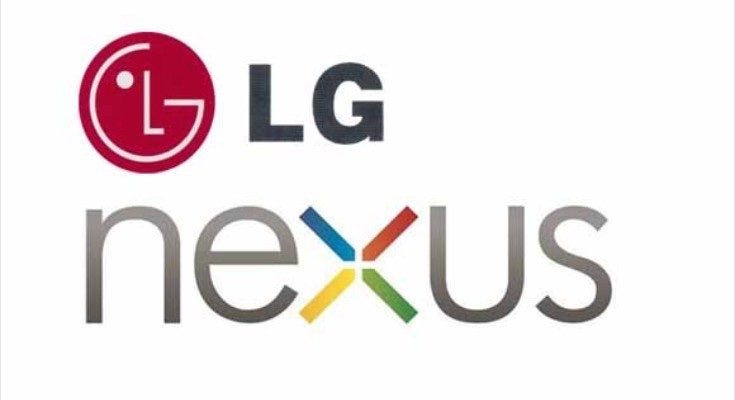 Two new Google Nexus smartphones will soon release and they have been unofficially dubbed the LG Nexus 5X and Huawei Nexus 6P. There has been an excess of rumors about both devices and we've already seen many leaked rounds of unconfirmed specs. Now an LG Nexus 5X Amazon leak shows us the specs, most of which tie in with earlier leaks.
We often find out things about upcoming devices through retailer leaks before an official launch. Just recently for example, an Amazon listing appeared for a Nexus 5X case that seemed to confirm the name of the LG phone. Now Amazon India has given the game away on specs of the LG Nexus 5X, as listings appeared for the 16GB version in three different color options.
It's worth saying from the beginning that these listings have since been pulled, just as we would expect when a website lets the cat out of the bag too early. Nevertheless the appearances were not pulled before screenshots hit the Internet, giving us plenty of details. Thee three color options were Charcoal Black, Quartz White, and also Ice Blue, a color that we had heard rumors of before for the LG Nexus 5X.
Specifications that appeared for the LG Nexus 5X (LG-H791) largely tally with earlier rumors and include a 1.8GHz Snapdragon 808 processor, a 5.2-inch IPS LCD display with Full HD resolution of 1920 x 1080, a 12.3-megapixel rear camera, 5-megapixel front-facing snapper, and a 2700 mAh battery. The web sighting also gave measurements of the Nexus 5X as 15.4 x 1 x 7.6cm and a weight of 177g.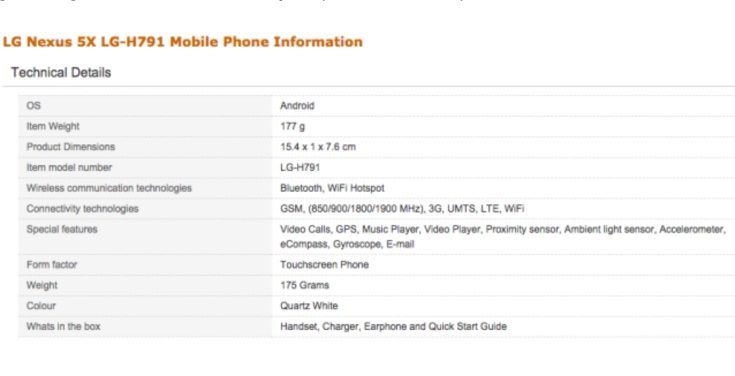 There is one notable discrepancy with earlier leaks though, as previous rumors have said the device will have 3GB of RAM although the Amazon spot only has it with 2GB of RAM. While this could be a simple mistake by Amazon, it could be the case that there will be different configurations available. For example the Nexus 5X is thought to be coming with internal storage models of 16GB or 32GB. Therefore it could be that the Amazon showing for the 16GB version is accurate and that the higher storage model will sport 3GB of RAM.
This latest news comes just hours after retail packaging for the LG Nexus 5X and Huawei Nexus 6P showed up that also revealed a clear image of the Huawei model. We'll be reporting on all the news from the Nexus launch event on September 29, so do check back with us when we should have official specs for both devices and hopefully the release dates and prices.
While we wait for the full gen we'd welcome your comments about the upcoming LG Nexus 5X or of course the Huawei Nexus 6P. Are you itching to get your hands on one of these two new Google Nexus smartphones?
Source: Android Police