iOS 9.0.1 vs iOS 9.1 beta 2 bootup speed test on iPhone 6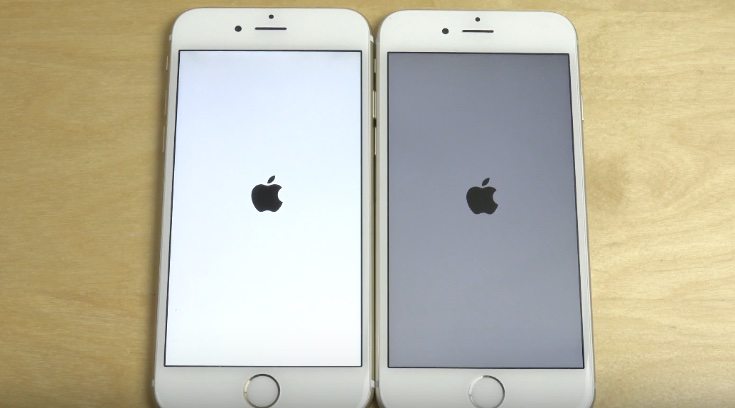 It's always the case that when a new major version of Apple's iOS arrives the next updates are already in development. iOS 9 made it to a public release earlier this month and this was followed by iOS 9.0.1 last week. At the same time Apple seeded iOS 9.1 beta 2 to developers for testing and it could be interesting to see how various speeds compare. We're taking a look at iOS 9.0.1 vs iOS 9.1 beta 2 on the iPhone 6 in a bootup test.
If you haven't yet downloaded iOS 9.0.1 on your compatible device you might like to check out the changelog. We also previously looked at general speeds of iOS 9.1 beta 1 on the iPhone 6, 6 Plus, 5S, 5 and 4S. Now the short video embedded below this story comes from regular contributor Adrianisen. It shows an iPhone 6 running iOS 9.0.1 on the left of the screen and another iPhone 6 running iOS 9.1 beta 2 on the right.
You'll see both handsets being simultaneously powered up to see which is up-and-running first. Interestingly it's the phone using iOS 9.1 beta 2 that's the first to be ready for action, despite the fact that it's only a beta and there are likely to be several more builds before a general release. It's possible then that there could be further improvements in speed by the time iOS 9.1 reaches most device users.
After the bootup testing the reviewer heads into Settings on both iPhones to show they are running the iOS versions stated. Following this the reviewer opens up a variety of apps and also looks at multitasking to compare speeds in these respects. You can see the results of this when you watch the video and you'll also get a quick look at some of the emoticons available.
If you have any comments you wish to make about iOS 9.0.1 or iOS 9.1 beta 2, please use the box provided below.
Source: YouTube
https://www.youtube.com/watch?v=cpNO33auUxo://