Nexus 6P vs 5X specs breakdown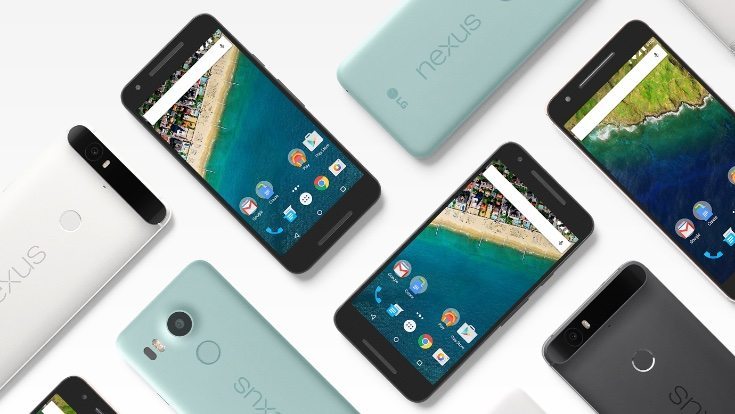 Not one but two new Google Nexus phones were announced last week, the Huawei Nexus 6P and the LG Nexus 5X. The Huawei handset is the larger of the two with higher-end specs and a more expensive price, while the LG Nexus is a slightly more affordable smartphone. So that you can see some of the differences between them we have a Nexus 6P vs 5X specs breakdown.
As Nexus devices these will be among the first to receive future Android updates, and both release running Android 6.0 Marshmallow out of the box. They offer a pure vanilla Android experience that many people enjoy, doing away with all the bloatware and skins that often come with other Android devices. Let's take a look at the specs and see how they compare.
Processors
The Huawei Nexus 6P is powered by a Snapdragon 810 octa-core processor (four cores at 2GHz and four at 1.55GHz) and has Adreno 430 graphics. The LG Nexus 5X packs a Snapdragon 808 hexa-core processor (two cores at 1.82GHz and four at 1.44GHz) and has an Adreno 418 GPU.
Display
The Nexus 6P has a 5.7-inch AMOLED display with Quad HD resolution of 2560 x 1440 resulting in 518 ppi. The Nexus 5X has a 5.2-inch display with Full HD resolution of 1920 x 1080 and 424 ppi.
RAM and Storage
The Nexus 6P has 3GB of RAM and comes in internal storage models of 32, 64 or 128GB (non-expandable). The Nexus 5X has 2GB of RAM and 16 or 32GB models for internal memory, also non-expandable.
Camera set-up
The Huawei Nexus phone has a 12-megapixel rear camera with laser autofocus, dual-LED flash, and 2160p video capture. It also has an 8-megapixel front-facing camera. The LG Nexus 5X has a 12.3-megapixel rear camera, also with laser autofocus, dual-LED flash, and 2160p video recording capability, as well as a 5-megapixel front-facing snapper.
Battery
The Nexus 6P has a non-removable 3450 mAh battery while the Nexus 5X has a non-removable 2700 mAh battery.
Connectivity
Both phones support 4G LTE, dual-band WiFi 802.11 a/b/g/n/ac, WiFi hotspot, WiFi Direct, DLNA, Bluetooth 4.2, NFC, GPS (A-GPS/GLONASS), and USB Type-C.
Dimensions, Weight, Colors
The Huawei Nexus 6P measures 159.3mm x 77.8mm x 7.3mm and weighs 178g. It comes in Aluminum, Graphite, and Frost color choices. The LG Nexus 5X measures 147mm x 72.6mm x 7.9mm and weighs 136g. It comes in Carbon, Quartz, or Ice colors.
As far as specifications are concerned the above will give you a good idea of how they stack up against each other. Prices start from $379 for the Nexus 5X or $499 for the Nexus 6P.Of course specs only tell some of the picture and both phones also have plenty of features, for example they both include a fingerprint sensor. For more on these phones we've embedded two videos below this article. One is from Jonathan Morrison and considers some of the things you should consider about the Nexus 6P vs 5X before buying, while the other is a hands-on look at both phones from Engadget.
When you've taken some time to consider the specs of the Nexus 6P vs 5X we'd appreciate your comments. Are you more likely to purchase the Huawei Nexus 6P or the LG Nexus 5X?
https://www.youtube.com/watch?v=-dIJB_wWnXI://
https://www.youtube.com/watch?v=ogWbbflprgo://