Lumia devices for Windows 10 update, starts rolling December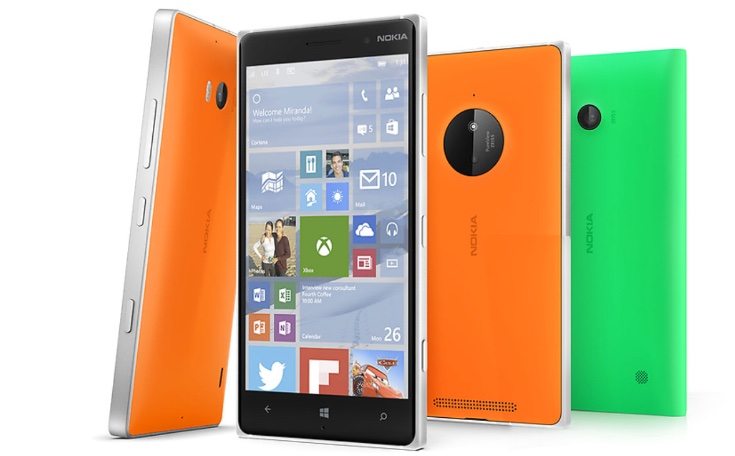 The dust is starting to settle after yesterday's Microsoft event, and three new Lumia smartphones were announced. They will all be running Windows 10 Mobile on release but many owners of existing Lumias will be wondering when their devices may start receiving the software upgrade. Microsoft has now said that the Lumia devices Windows 10 update will start rolling out in December.
Yesterday two high-end Lumia devices were made official in the form of the Microsoft Lumia 950 and 950 XL, while the budget Lumia 550 was also unveiled. These smartphones are all releasing in November and December and will all run Windows 10 Mobile, so it's good to know that current Lumia phones might not be too far behind.
The news came from the official Microsoft Lumia Facebook page when asked by a user about the Windows 10 update for phones such as the Lumia 640 and Lumia 640 XL. Part of the reply reads, "Windows 10 is available on PCs and tablets now, and while Lumia 950 and 950 XL ship with Windows 10 for phones, broad availability of Windows 10 on other devices, including mobile phones, will begin rolling out in December."
On a separate Microsoft page the company says it's working on making Windows 10 available for Lumia devices that have 8GB of internal storage and above. The following devices are listed for being the first that will receive the free upgrade — the Lumia 430, Lumia 435, Lumia 532, Lumia 535, Lumia 540, Lumia 635 (1GB of RAM), Lumia 640, Lumia 640 XL, Lumia 735, Lumia 830, and Lumia 930. It's noted that the features of the update will vary by device.
While it's good to know that the above Lumia devices have been confirmed for the update we should note the wording of the Facebook reply says that the upgrade will begin rolling out in December. Therefore users of the above phones will need to remain patient, as the update could be pushed out over some time.
Are you pleased to hear confirmation of the Lumia devices that will definitely receive the Windows 10 Mobile update starting from December? Maybe your device does not appear on the above list?