Moto X Style vs Galaxy A8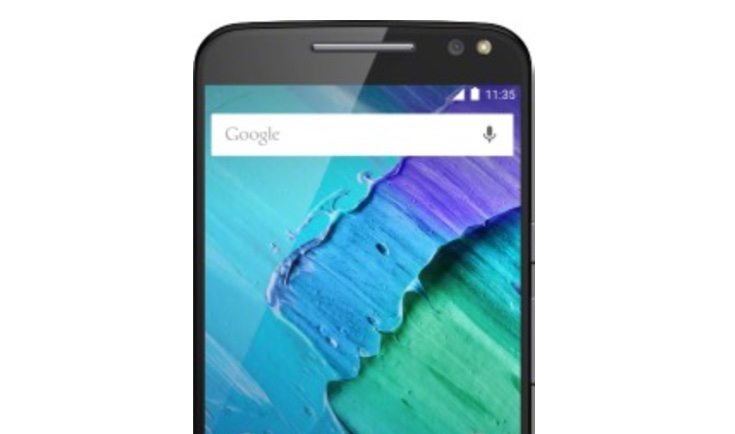 The Samsung Galaxy A8 launched for India in August and is closely priced to the Motorola Moto X Style that has just been announced. The latter goes on sale in India from October 14th and as the new Moto X 2015 it's likely to be extremely popular. Today we have a Moto X Style vs Galaxy A8 specs and India price shootout.
The Galaxy A8 on sale has 32GB of internal storage and so for the sake of this comparison we're putting it up against the 32GB of the Moto X Style, which also comes in a 16GB model. They are both dual SIM Android handsets for India and both have a nice array of specifications. Let's take a look at the Moto X Style vs Galaxy A8 to see how they compare as far as specs are concerned.
Processors
The Moto X Style is powered by a Snapdragon 808 hexa-core processor (two cores at 1.8GHz and four at 1.44GHz), and has Adreno 418 graphics. The Samsung Galaxy A8 packs an Exynos 5430 octa-core processor (four cores at 1.8GHz and four at 1.3GHz) and has Adreno 405 graphics. It's worth noting that in some markets the Galaxy A8 has a Snapdragon 615 octa-core CPU.
Display
The Moto X Style has a 5.7-inch IPS LCD display with Quad HD resolution of 2560 x 1440 resulting in 520 ppi. The Galaxy A8 has a 5.7-inch Super AMOLED display with Full HD resolution of 1920 x 1080 and 386 ppi.
RAM and Storage
The Motorola phone has 3GB of RAM and 32GB of internal storage (expandable to 128GB via microSD). The Samsung Galaxy A8 has 2GB of RAM and 32GB of internal memory, also expandable to 128GB).
Camera set-up
The Moto X Style has a 21-megapixel rear camera with phase detection autofocus, dual-LED flash, and 2160p video capture. It also has a 5-megapixel front-facing unit with LED flash. The Samsung handset has a 16-megapixel rear camera with autofocus, LED flash, and 1080p video recording capability, as well as a 5-megapixel front-facing snapper (no flash).
Battery
The X Style has a non-removable 3000 mAh battery while the Galaxy A8 has a non-removable 3050 mAh battery.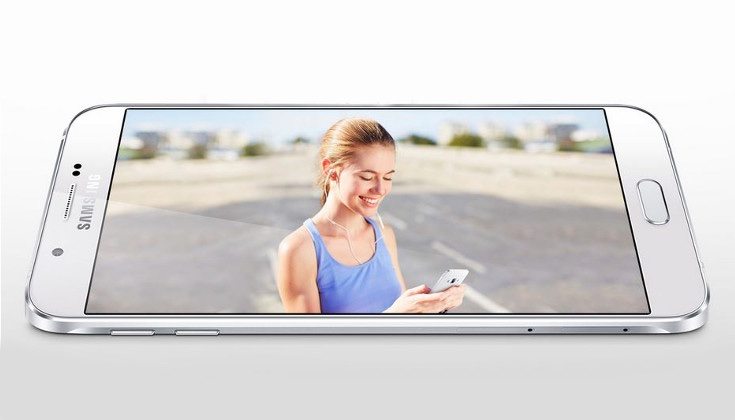 Connectivity
Both phones offer 4G LTE, 3G, dual-band WiFi 802.11 a/b/g/n/ac,
Bluetooth 4.1, GPS, and microUSB 2.0.
Operating System
The Moto X Style runs virtually stock Android 5.1.1 Lollipop and has been confirmed for the upgrade to Android 6.0 Marshmallow at some point. The Galaxy A8 launched on Android 5.1 and there's no news yet on the Marshmallow update for it.
Dimensions and Weight
The Motorola Moto X Style measures 153.9mm x 76.2mm x 11.1mm and weighs 179g. The Galaxy A8 measures 158mm x 76.8mm x 5.9mm and weighs 151g.
Price
The Moto X Style 32GB model has just been announced for India with a price of Rs. 31,999 (the 16GB version is Rs. 29,999). The Samsung Galaxy A8 32GB handset was launched at Rs. 32,500 although we have seen it offered at various retailers at a lower price now.
We're not considering all of the different features of these devices but we will point out that the Moto X Style has a water-repellent nano-coating while the Galaxy A8 has a fingerprint sensor. Design preference is also something to take into account, and in this respect the Samsung handset is exceptionally slim with a metal build. On many occasions we find that brand loyalty is often a deciding factor, but this time both Motorola and Samsung are exceptionally well-liked brands in India.
As pricing is very close the differences in specs could be important, so looking through the above you'll be able to focus on the aspects more important to you. For example the Moto X Style has a higher-resolution display, more RAM, and better camera capabilities, while the Samsung Galaxy A8 has an octa-core processor and is a far slimmer handset with a premium look.
We'd like to know your ultimate choice from the Moto X Style vs Galaxy A8? Which will you pick and why? We always appreciate comments from readers.