Apple Watch 2 design pushes it further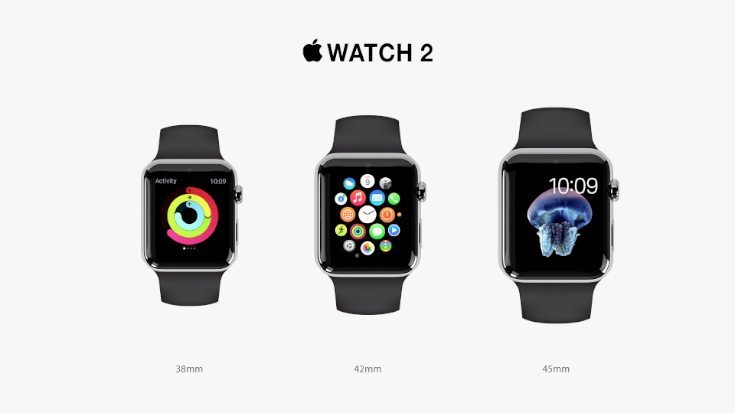 The Apple Watch arrived earlier this year in the usual glare of publicity, and slowly attention is turning to the next-generation model. While we wait for the usual leaks to start flooding in, we can occupy ourselves with what could be offered by looking at concept ideas for the device. This Apple Watch 2 design pushes the first-generation Watch design further to advance it to a new level.
Last month a report suggested that the Apple Watch 2 release might not take place until mid-2016 at the earliest, scuppering previous rumors that it might arrive late in 2015. It does give us plenty of time to wonder how the original Watch could be improved though, and that's what concept designer Eric Huismann has considered with his Apple Watch 2 design for Handy Abovergleich.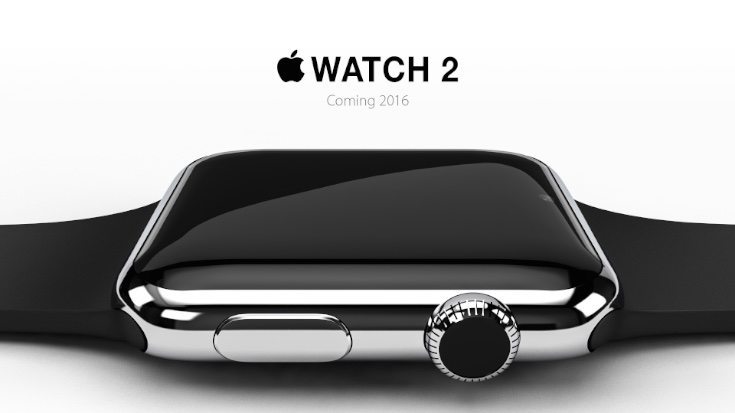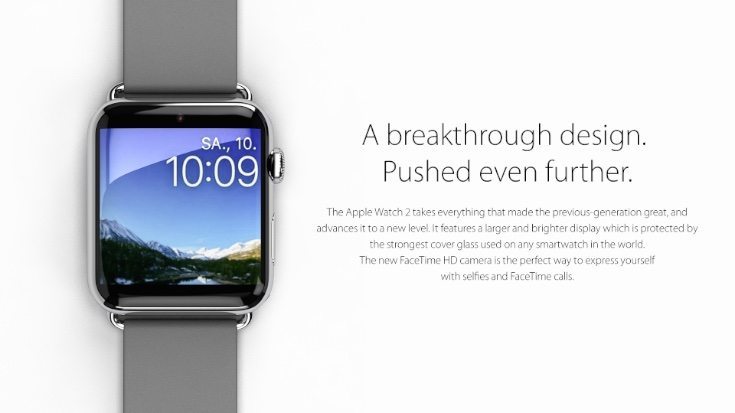 The renders show a slimmer design with smaller display bezels, and as well as the 38mm and 42mm sizes of the original Apple Watch, this Apple Watch 2 also gets a 45mm model. It has a waterproof case and is imagined to have an OLED display offering improved brightness and colors. It would also be protected by "the strongest cover glass used on any smartwatch in the world."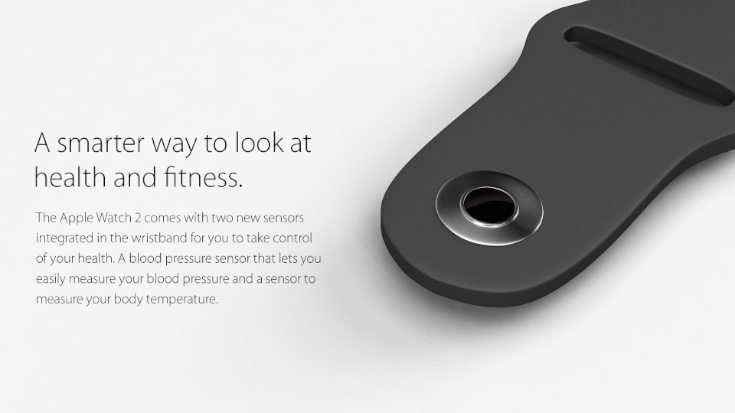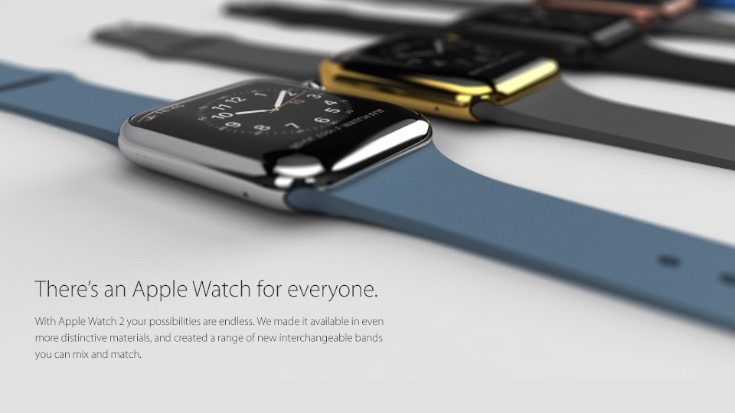 There are also new bands and materials used for this concept Apple Watch 2, and the interchangeable bands have two integrated sensors to gauge body temperature and blood pressure. The bands will use Bluetooth to transfer the data gathered from the sensors. Ideally the smartwatch would have advanced WiFi and a GPS module, and this Apple Watch 2 design also gives it a 1.2-megapixel FaceTime HD camera.
Other improvements we can expect for the Apple Watch 2 are better battery life, speaker improvements and more RAM. What do you think of this Apple Watch 2 design concept? Would you like to see the imagined features and specs of this design come to the real deal? Drop us your comments in the box below.
Source: Eric Huismann/Handy Abovergleich
Via: Concept Phones