LG V10 price and pre-order dates for AT&T, T-Mobile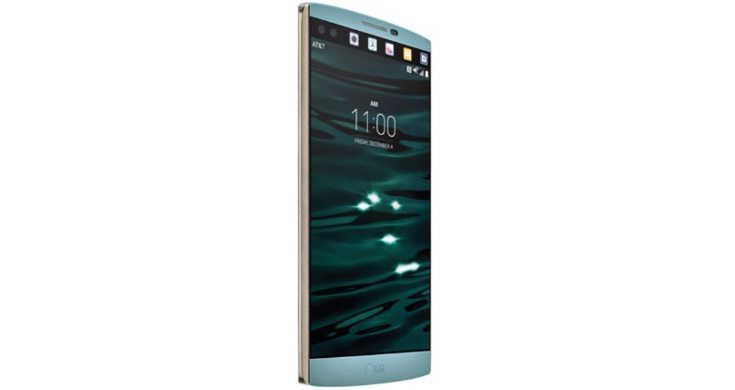 The LG V10 smartphone was recently announced and has already released in South Korea. The device is generating plenty of interest and it will also be released in numerous other markets including the US. Today we have LG V10 price and pre-order dates for AT&T and T-Mobile, and the really good news is there's not long at all before you can get your hands on the device from these carriers.
This new LG handset has some top-flight specs and the interesting touches of a secondary display and dual-selfie camera. You can check out all the details in our launch article for the LG V10 or our specs comparison of the V10 vs. Samsung Galaxy Note 5. There are many potential buyers of this phone stateside, and we'll begin with details for AT&T.
If purchasing on a two-year contract the LG V10 price from AT&T is $249.99 in Space Black or Opal Blue. Alternatively Next plans will be offered at $23.34 per month for 30-months on Next 24, $29.17 monthly for 24-months on Next 18, or $35 per month for 20-months on Next 12.
Those who buy the LG V10 from the carrier between October 30 and November 15 will receive an extra battery, free battery charging cradle, and also a 200GB microSD card in a limited-time promo. AT&T will open up online pre-orders for the LG V10 on October 27, that's tomorrow of course. Alternatively it will be available from brick and mortar stores from November 6.
If you want to purchase it from T-Mobile, the LG V10 price with no contract is $599.99. Alternatively you can get it for $0 down-payment and then $25 monthly for two years on interest-free finance. So far we haven't heard of any T-Mobile promotional offers for the phone but that doesn't mean they wont' be coming. T-Mobile will make online pre-orders for the LG V10 available from October 28 or it will be up for grabs at T-Mobile stores on October 30.
We have a feeling that this new LG smartphone could achieve some real popularity, especially with its release arriving just before the holiday season. Are you thinking of purchasing the LG V10? If so, what do you think of the LG V10 price on AT&T and T-Mobile?