BlackBerry Priv vs Sony Xperia Z5 Premium price and specs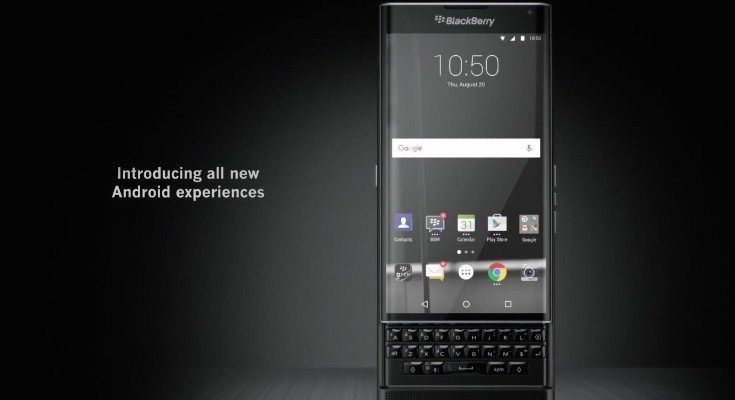 The BlackBerry Priv and Sony Xperia Z5 Premium will both release this month to various markets. They are top-flight smartphones attracting plenty of attention, and many people considering a new handset might have these on their shortlists. Today we're considering the BlackBerry Priv vs Sony Xperia Z5 Premium in a price and specs rundown.
These are high-end flagships with prices to match that have some interesting highlights. The Priv is BlackBerry's first smartphone to use the Android operating platform and also has a slideout physical keyboard. On the other hand the Xperia Z5 Premium is the first smartphone to feature a 4K resolution display. It's also dustproof and water-resistant to IP68 standards and will come in a dual SIM option as well as single SIM. Let's check out how the specs and price compare.
Processors
The BlackBerry Priv has a Snapdragon 808 hexa-core processor (two cores at 1.8GHz and four at 1.44GHz) with Adreno 418 graphics. The Sony Xperia Z5 Premium packs a Snapdragon 810 octa-core processor (four cores at 2GHz and four at 1.5GHz) and Adreno 430 graphics.
Display
The Priv has a 5.4-inch AMOLED display with Quad HD resolution of 2560 x 1440 resulting in 540 ppi. The Xperia Z5 Premium has a 5.5-inch IPS LCD display with 4K resolution of 3840 x 2160 and 806 ppi.
RAM and Storage
There's nothing between them here as both phones have 3GB of RAM and 32GB of internal storage. This can be expanded via microSD to 200GB.
Camera set-up
The BlackBerry Priv packs an 18-megapixel rear camera with phase detection autofocus, dual-LED flash, optical image stabilization, and 4K video capture. It also has a 2-megapixel front-facing camera with 720p video recording. The Xperia Z5 Premium has a 23-megapixel rear camera with phase detection autofocus, LED flash, and 4K video recording capability. It has a 5.1-megapixel front-facing snapper with 1080p video.
Battery
The BlackBerry Priv has a 3410 mAh battery while the Sony Xperia phone has a 3430 mAh battery. Both are non-removable.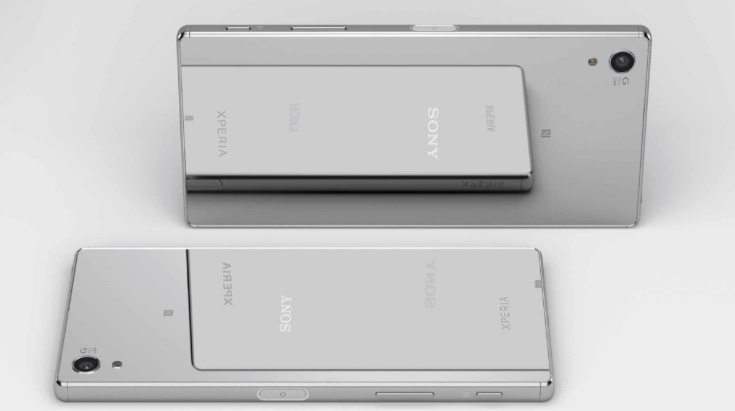 Connectivity
Both phones support 4G LTE, WiFi 802.11 a/b/g/n/ac, WiFi hotspot, WiFi Direct, Bluetooth 4.1, NFC, GPS, and microUSB 2.0. The Xperia Z5 Premium also supports DLNA.
Operating System
The Priv runs Android 5.1.1 Lollipop. The Sony Xperia Z5 Premium runs Android 5.1.1 and has been confirmed for the Android 6.0 Marshmallow update at some point.
Dimensions and Weight
The BlackBerry Priv measures 147mm x 77.2mm x 9.4mm and weighs 192g. The Xperia Z5 Premium measures 154.4mm x 75.8mm x 7.8mm and weighs 180g.
Price
Pricing will vary according to region and retailer so we'll give some examples. BlackBerry Priv official pre-orders have the phone priced at $699 or £559. From Sony online the Xperia Z5 Premium price for the UK is from £629 but Sony hasn't announced the phone for the US yet. For India we've seen price expectations of around Rs. 58,000 for the BlackBerry Priv and around Rs. 62,000 for the Xperia Z5 Premium.
It will be interesting to see the first hands-on comparisons of the BlackBerry Priv vs Sony Xperia Z5 Premium once they hit the shelves. While we cannot detail every single feature of the phones, the above should at least give an idea of what they have to offer and how they compare. Your ultimate choice between them is likely to depend on the specs most important to you in a smartphone as well as your personal preference of designs. The price difference between them wherever you are might also come into play.
After considering the price and specs of the BlackBerry Priv vs Sony Xperia Z5 Premium we'd like to hear your decision. Are you more inclined to buy the privacy-focused BlackBerry Priv or the Sony Xperia Z5 Premium with its extremely high-grade display?