Huawei Mate 8 November 26th launch date tip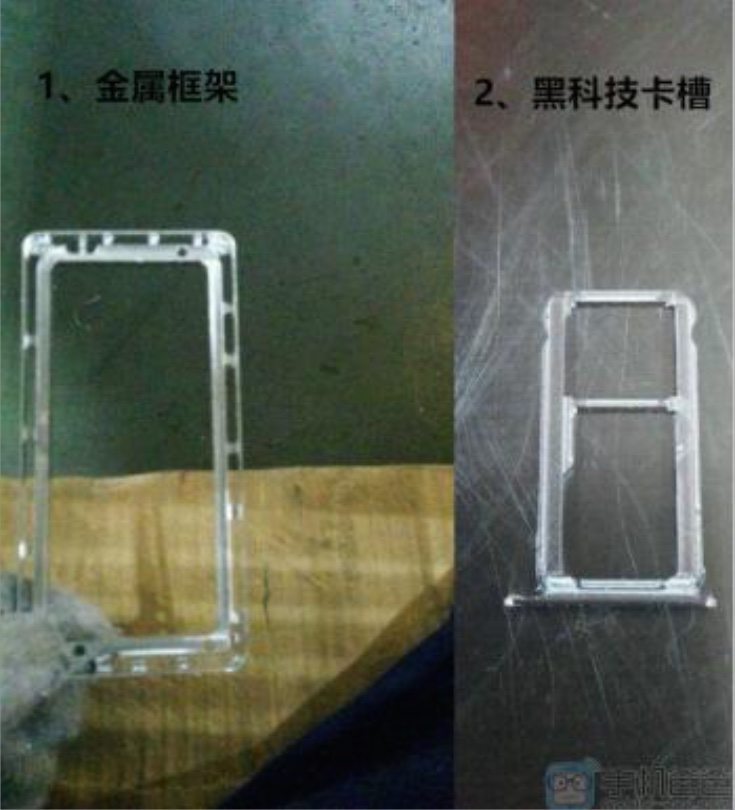 The Huawei Mate 8 is a smartphone that has been rumored for many months now, but just lately a growing amount of leaks has suggested that it's closer to a release. Now a Huawei Mate 8 November 26th launch date has been tipped by a teaser image.
Earlier in the year there was speculation that the Mate 8 might release in the summer, but obviously that failed to happen. Then in October we reported on some unconfirmed leaked specs for the device and also some price indicators. At this point a November or December timeframe for a release was rumored. Following this, just a few days ago we also showed some leaked purported renders of the Huawei Mate 8. By this time the release time the tipped release time had been pushed back to December/January.
Huawei is holding an event on November 5th that is expected to introduce the Kirin 950 chipset and there had been some speculation about whether the Mate 8 would be officially unveiled at the same time. Now though, a new teaser has appeared from China that seems virtually certain to refer to the official reveal of the Huawei Mate 8. The teaser image shows a large figure 8 and the date of November 26th and at the bottom the word 'Mate.'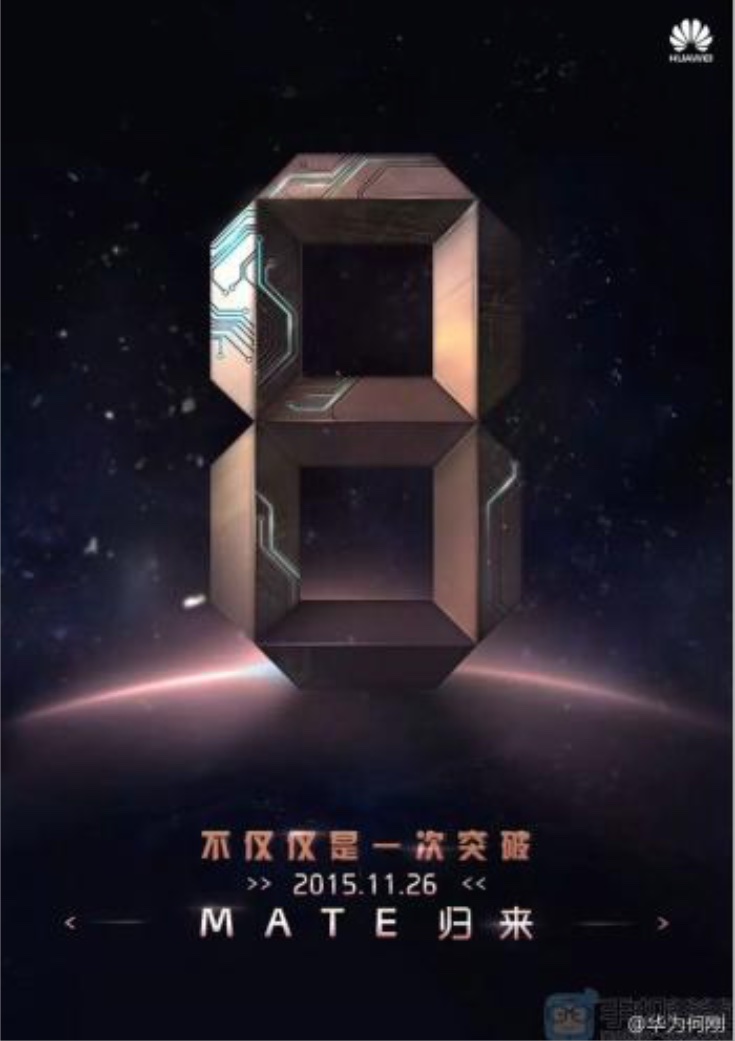 It's also noted that the number 8 shown in the image is similar to the circuitry in the invitation for the Kirin 950 SoC event. This points to the fact that the Mate 8 will indeed be using this chipset as previously rumored. As well as this some new leaked images are claimed to have been leaked by a Foxconn employee. One is said to show the SIM card tray of the dual SIM device with microSD, and the other is thought to show the metal frame.
If the leaked teaser is accurate the Huawei Mate 8 launch event is set for later this month, and hopefully a release will follow soon after. Apart from the Kirin 950 chipset, other unconfirmed specs of the device include a 6-inch display with QHD resolution, 4GB of RAM, and 32 or 64GB of internal storage. Further unofficial specs so far include a 20-megapixel rear camera and 8-megapixel front-facing unit, so it appears that there's plenty to look forward to.
Are you keenly waiting for the official unveiling of the Huawei Mate 8 smartphone? Do let us know by using the comments box below this story.
Source: Mobile-Dad (Google Translated)
Via: Phone Arena