Vivo XPlay 5S tipped as subject of launch teaser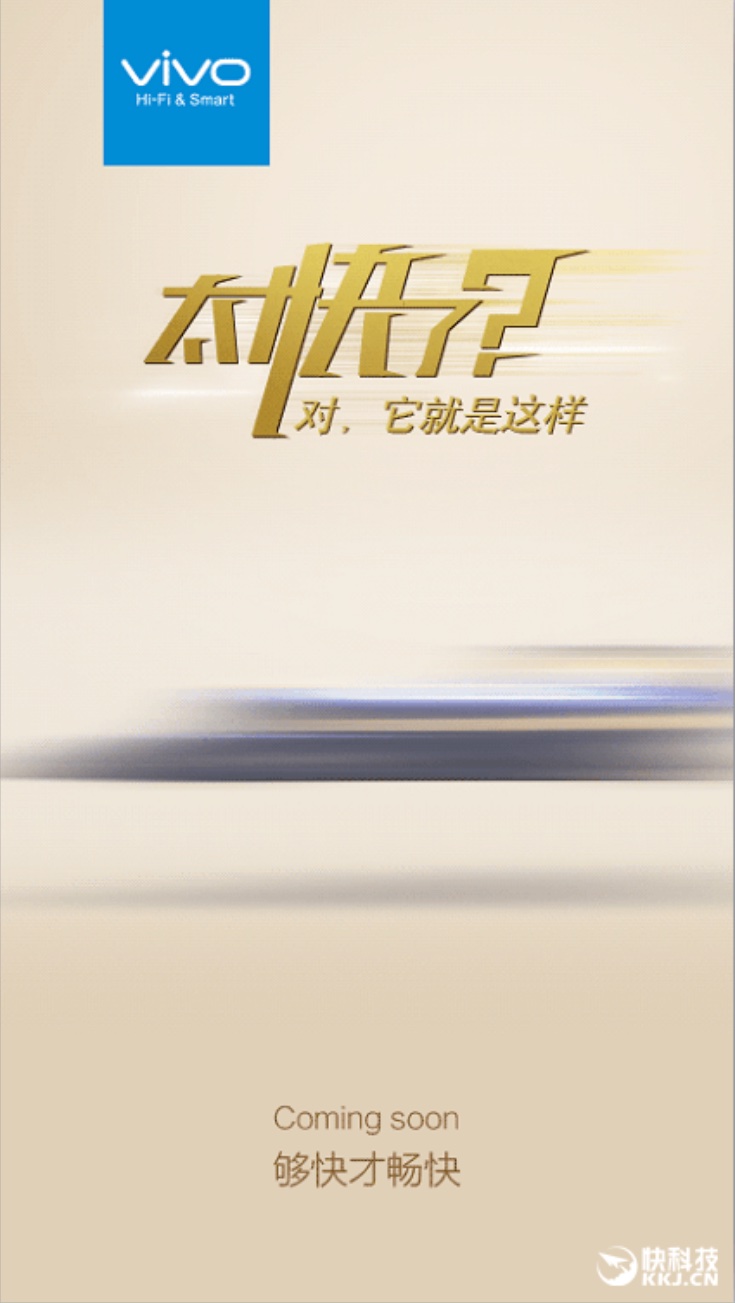 If you've been waiting for a successor to the Vivo XPlay 3S, there's some promising news today. Only a few days ago we reported on a leak about the Vivo X Play 5S, and now the phone is tipped as the subject of a launch teaser. It could be that the Vivo X Play 5S will be unveiled very soon.
The Vivo XPlay 3S released back in 2013, so the time is ripe for a follow up to this phone that had some very impressive specs for its time. Now the Chinese company has issued a teaser image for a launch event to be held this month. While the teaser does not state the name of the device to be unveiled, the Vivo XPlay 5S looks likely. This is especially the case as text on the teaser is about a fast device that's coming soon.
Given the fact that the recently leaked specs of the Vivo XPlay 5S included the upcoming Snapdragon 820 processor, we're almost certain that the launch event is for this phone. Further unofficial specs of the XPlay 5S include a 6-inch display with 4K resolution, 4GB of RAM, and 64GB of internal storage. Also claimed are a 21-megapixel rear camera, a 12-megapixel front-facing camera, and a battery capacity of more than 4000 mAh battery.
Other tipped inclusions for the Vivo XPlay 5S are a metal build, HiFi audio, and a fingerprint sensor, and sources tip that the unveiling of this new Vivo phablet could take place as early as November 4th. However, we'll point out that this is unofficial at this point in time so do bear that in mind.
It's worth noting recent reports about the Oppo Find 9 release not being likely now until next year because it's rumored to be using the Snapdragon 820 chipset. Yesterday we also informed readers about claims that Microsoft is already testing high-end Lumia flagships using the Snapdragon 820 for next year.
If the leaked specs so far about the Vivo XPlay 5S are accurate, we're looking at a smartphone with plenty of appeal. Hopefully all will be officially revealed before too much longer. Are you waiting to hear confirmed news of the Vivo XPlay 5S?
Source: GizChina