Acer Predator 8 gaming tablet US price and pre-orders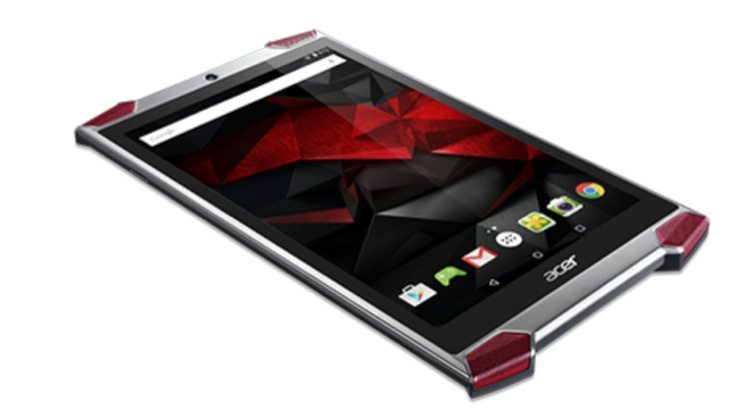 Back in April we gave some early news about an upcoming Acer gaming slate and although some images were available the specs details were scant. The idea of a dedicated gaming tablet was intriguing, and now some months later we can tell you about the Acer Predator 8 gaming tablet US price and pre-orders.
At IFA 2015 in September Acer showed off some new Predator devices, the Predator 6 smartphone and the Predator 8 tablet. The gaming-oriented tablet certainly looked the business with its stylish edgy design, but things have been pretty quiet since then stateside. Now though, Acer Predator 8 pre-orders are available for US buyers.
You can find pre-orders for the device with model number GT-810-15NC at the official Acer site, at TigerDirect, or Newegg. The Acer Predator 8 price is $299.99 although Acer and TigerDirect do not specify a shipping date. Previously Acer announced that there would be a timed exclusive launch of the tablet on Newegg, but this was set for November 6 and obviously didn't happen. The latest news is that this was delayed, and now Newegg lists a date of November 17.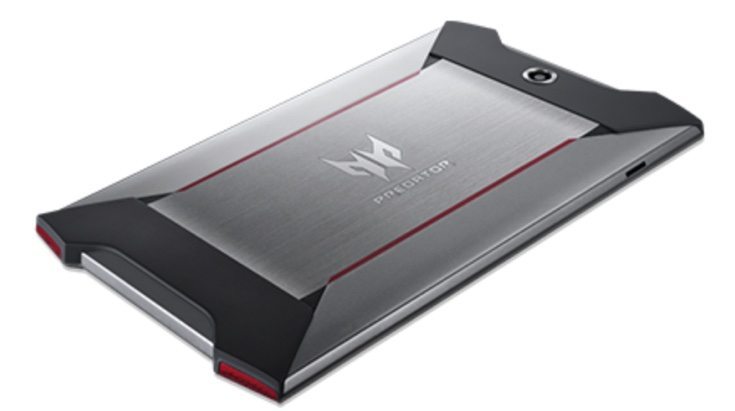 Acer Predator 8 specs include a 1.6GHz Intel Atom X7-Z8700 processor that should certainly provide enough punch. There's an 8-inch IPS LCD display with 1920 x 1200 resolution and what is described as Predator ColorBlast Visuals, 2GB of RAM, and internal storage of 32GB (expandable to 128GB via microSD). It runs the Android 5.1.1 Lollipop OS. The tablet features four front-facing speakers and virtual surround sound along with enhance tactile feedback dubbed TacSense. If you want a look at the device you can check out an official Acer YouTube video about it below this story.
Have you targeted the Acer Predator 8 gaming tablet and will you pre-order it? What are your thoughts on the price of this dedicated gaming slate? Drop us your comments in the usual way in the box provided.
Via: Android Central
https://www.youtube.com/watch?v=3r3-iLuwLs0://