Nexus 6P benchmarks vs Galaxy Note 5, LG G4 and more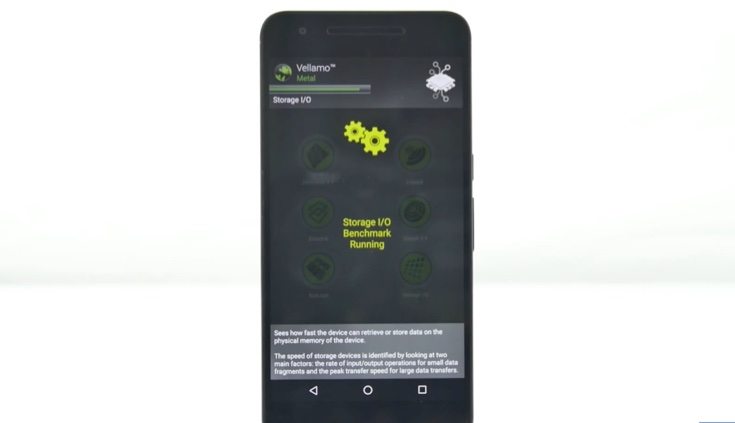 The Huawei Nexus 6P recently released and this powerhouse smartphone is attracting plenty of attention. If you haven't yet decided whether it's the phablet for you, it could be interesting to look at benchmark performance. Today we're looking at Nexus 6P benchmarks vs Galaxy Note 5, LG G4 and more.
New Google Nexus devices are always popular and the Nexus 6P was introduced at the same time as the smaller LG Nexus 5X. Both released running the Android 6.0 Marshmallow operating system out of the box, and as Nexus devices will receive prompt updates to new OS versions. Key specs of the Nexus 6P include a Snapdragon 810 octa-core processor (four cores at 2GHz and four at 1.55GHz), Adreno 430 graphics, and 3GB of RAM. It has a 5.7-inch display with Quad HD resolution of 2560 x 1440.
Benchmark results are indicators of a phone's performance, and Fone Arena has put together a video showing Nexus 6P benchmarks and the results compared with several other handsets. We've embedded the video below for your viewing convenience. The different tests involved are AnTuTu 5, Vellamo 3.1 Browser Test, Vellamo 3.1 Metal, Geekbench 3, GFX Bench, Basemark X, 3DMark Ice Storm Unlimited, and Basemark OS II.
When you watch the video you'll see these tests being conducted on the Nexus 6P and the results attained by the device as you go along. After each test the result for that benchmark is displayed on a table against other phones. Apart from the Samsung Galaxy Note 5 and LG G4, some of the other phones it's compared with are the Galaxy S6 Edge+, OnePlus 2, Moto X Style, and Sony Xperia Z5 Dual.
The scores achieved by the Nexus 6P were pretty mixed, and when compared with the other phones some results were a little underwhelming. We won't give all the results away here, as we don't want to ruin the suspense for when you watch the video. However, we will say that in all but one of the tests the Galaxy Note 5 attained higher scores than both the Nexus 6P and the LG G4. You might also like to check out some recent Nexus 6P vs Note 5 speed testing.
One last thing to remember is that while Nexus 6P benchmarks are one aspect of the device, real world usage is another. Therefore if you're considering buying the Nexus 6P or any of the phones in this testing, you should check them out for yourself rather than deciding purely by benchmarks. When you've watched the benchmark video below we'd be really interested to hear from you, so do send us your comments.
Source: Fone Arena (YouTube)
https://www.youtube.com/watch?v=jbBDY_wbSo0://