Lumia 950 price at Carphone Warehouse is lower, plus 950 XL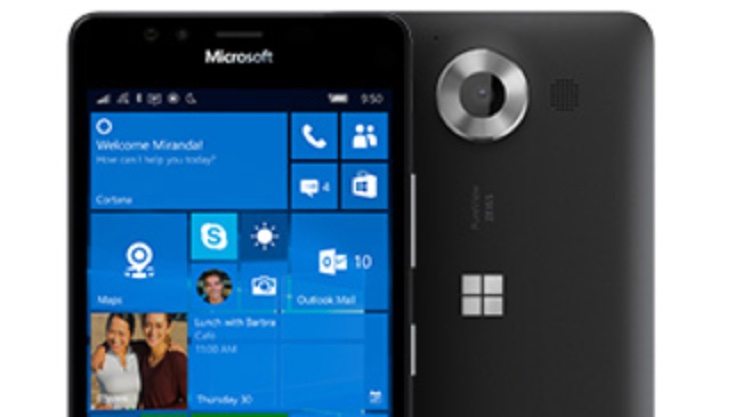 Anticipation is really buzzing for the Microsoft Lumia 950 and 950 XL after they were announced back in October. The release of both of these Windows 10 Mobile smartphones is closing in, and now we have more news on UK availability and pricing. The Lumia 950 price at Carphone Warehouse is lower than at the official Microsoft Store, and that also applies to the Lumia 950 XL.
Pre-orders for the Lumia 950 and 950 XL at the official Microsoft online store are open, and recently we told how there had been price cuts before the phones had even become available. The Lumia 950 price at Microsoft is currently £449.99 while the Lumia 950 XL price is £529.99. Both are listed as shipping by December 3rd.
Last week we informed readers that the prices of these phones were in fact both cheaper at Amazon, though the shipping date from the giant retailer is December 12th. At Amazon the Lumia 950 price was £429.99 and for the Lumia 950 XL the unlocked price was £479.99. However, we've just checked the Amazon prices and at the time of writing they are now lower at £419.99 and £469.99 respectively.
Now Carphone Warehouse has pre-orders open as well and the current SIM free Lumia 950 price matches that of Amazon at £419.99 while the Lumia 950 XL is another price match at £469.99. The difference is that Carphone Warehouse lists delivery of either phone as 'expected by December 3rd.' Therefore orders with Carphone Warehouse are the same price as Amazon but should arrive earlier.
A variety of contract plans are also available for the Lumia 950 and 950 XL at Carphone Warehouse for those who don't want to stump up the full cost outright. You can check out the various tariffs available at the source links below. Readers may also be interested to know that the Lumia 550 is also now available to pre-order from Carphone Warehouse, as we reported yesterday.
Are you intending to get your hands on the Microsoft Lumia 950 or 950 XL? Will you be pre-ordering through Carphone Warehouse or a different supplier?
Source: Carphone Warehouse (Lumia 950) (Lumia 950 XL)