Redmi Note 2 Pro official teaser images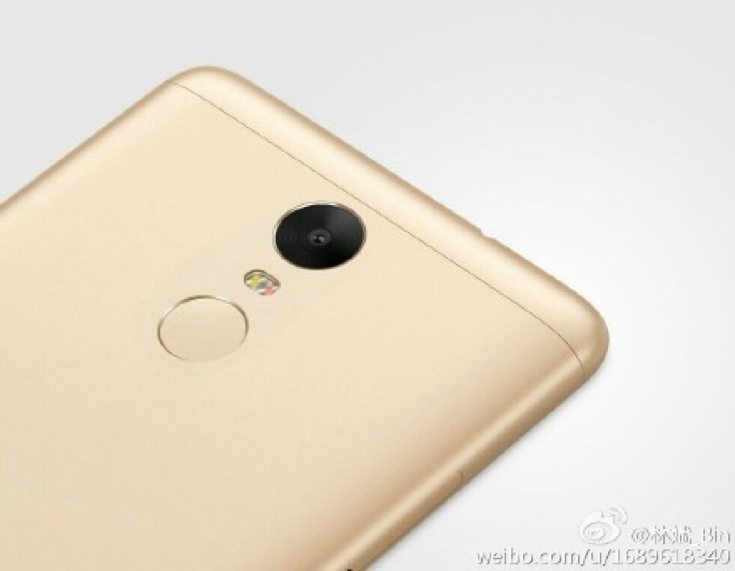 Eager customers waiting for the Xiaomi Mi 5 and Redmi Note 2 Pro will probably have heard that a launch event is being held on November 24. It's not clear yet whether one or both of the above smartphones will be made official at that event, but there are growing signs that we can at least expect the latter. The Xiaomi Redmi Note 2 Pro is the subject of two new official teaser images.
Leaks have been rife about the Redmi Note 2 Pro, and we've already reported on leaked specs of the phone as well as some rather blurry leaked pictures. Now some new official tantalizers have been issued. One of the images was posted on Weibo by no less than Xiaomi's President Lin Bin. The gold-colored phone's metal build and fingerprint sensor are clearly shown, and the image is a match for those earlier leaked photos of the handset in a silver/gray color.
Features of the phone are also being teased by the company, as another image seems to suggest that the handset will be very slim, although the picture doesn't give too much away. While the Chinese text on the images is not altogether clear on translation, it does seem to suggest a complex phone design and a "wilful and uncompromising" device being revealed. That could suggest that even though it's slim it will still have a decently sized battery, though that's just informed opinion at this stage.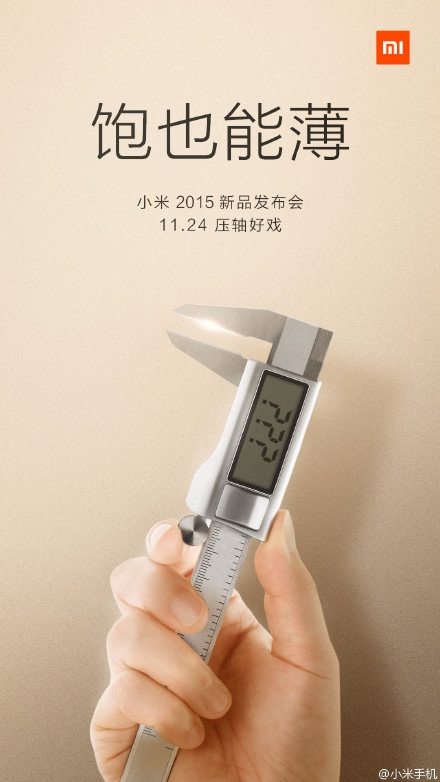 Specs of the Redmi Note 2 Pro were unveiled on TENAA as including a MediaTek MT6795 Helio X10 processor and a 5.5-inch display with Full HD resolution. Further specs are said to be 2GB of RAM, 16GB of internal storage, a 13-megapixel rear camera, 5-megapixel front-facing unit, and 3060 mAh battery. It's tipped to be running Android 5.1 Lollipop or later, with Xiaomi's MIUI.
These leaked images certainly seem to indicate that the Redmi Note 2 Pro will be making an appearance at the November 24 launch event. It's anyone's guess as to whether the Xiaomi Mi 5 will also be made official, but there are only a few more days of waiting before we find out. We'll bring you news on the Redmi Note 2 Pro price, release availability, and more as we hear it.
Are you more interested in the launch of the Xiaomi Redmi Note 2 Pro or the Mi 5 flagship? Do you like what you can see of the Note 2 Pro in the official teaser image shown below? Let us know in the comments box.
Sources: Weibo (1) (2)
Via: GSMArena (1) (2)