New Nokia C1 purported render suggests Android or Windows 10 choice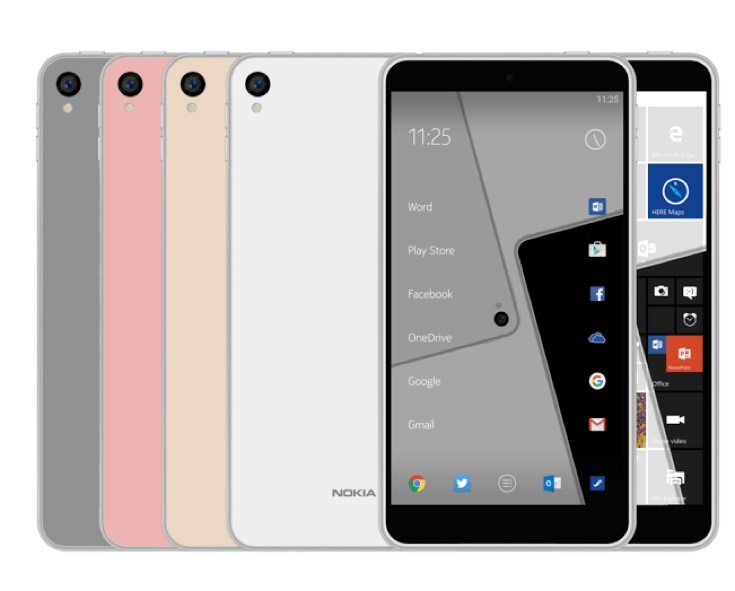 To say there's a big demand for a new Nokia phone is somewhat of an understatement. The Nokia C1 has been rumored to be the first new Nokia handset that will arrive next year, and there have been murmurings that it will be running Android. Today a new Nokia C1 purported render has surfaced, and if it's the real deal it looks as though there will be a choice of Android or Windows 10 Mobile for the operating platform.
When Microsoft acquired Nokia's smartphone business, part of the deal was that there would not be a new Nokia-branded phone release until 2016. However, the company did bring out the Nokia N1 tablet that turned plenty of heads and was running Android, and Nokia has also confirmed that more mobile devices will release in 2016.
We've seen claimed images of the supposedly upcoming Nokia C1 smartphone before (see here and here), and the new render that claims to show the Nokia C1 is different to the handset shown in the earlier images. To be frank it's a case of picking straws at this stage as to which, if any, is the real deal. However, it all adds to the fun and the ever-churning rumor mill.
Although we cannot verify this latest claimed Nokia C1 render, there's always a chance it could be genuine. It's shown in different color choices, and the interesting aspect of this new leak is that one is shown running Android, while another is running Windows 10 Mobile.
If Nokia takes the C1 (or whatever it is eventually titled) in this direction, it's something that we think would really hit the spot with those wanting a new Nokia smartphone. It's worth noting though, that all of the previous rumors we've heard on the phone suggest it will be running Android. There has been no mention of a Windows version before now.
One thing we can be sure of is that as we approach the end of the year, the buzz surrounding a new Nokia phone is likely to increase even more. For now, take a look at this Nokia C1 render and give us your thoughts. Would you approve if the Nokia C1 turned up looking like this? Maybe you like the sound of being able to choose an Android or Windows 10 version?
Source: NPU