Nokia C1 in new image with claimed specs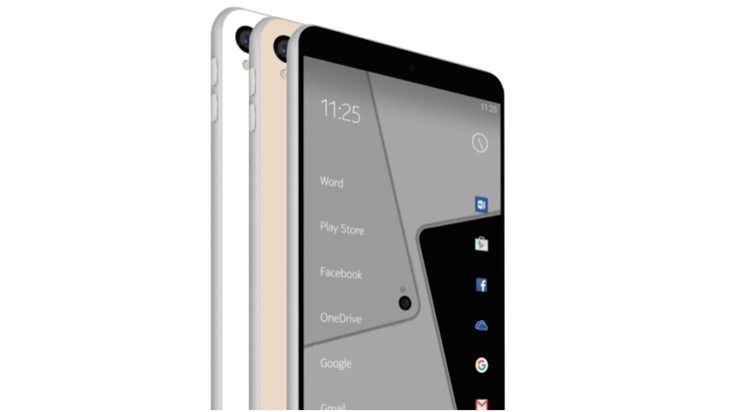 There have been rumors about a Nokia C1 for some months now, and it's certainly the case that many people can't wait to see a new Nokia smartphone. The C1 is tipped to release next year, and a few days ago we shared the latest claimed render of the phone. Now the same tipster has provided a Nokia C1 new image along with some purported specs of the device.
As part of Nokia's agreement following Microsoft's acquisition of the Lumia brand, we know that Nokia is not able to release a new smartphone until 2016 (although the company is still producing feature phones). It's thought that the Nokia C1 will be the first new Nokia-branded smartphone, but leaks have varied somewhat.
In September we showed two different leaked purported renders of the C1 (here and here), and this was followed by another image last week. In the later of these images the handset looked different again, and we pointed out that we could not verify its authenticity. The claimed Nokia C1 was shown in a variety of colors, and the source stated that it would be available in both Android and Windows 10 Mobile options.
Today's leak comes from the same tipster, though again we'll stress that we cannot confirm the reliability of this source. As well as a new purported Nokia C1 render, some specs for the device are given. It's tipped that the Nokia C1 smartphone will be offered in two sizes, one with a 5-inch display and the other with a 5.5-inch display, both with Full HD resolution.
Further leaked specs include a 2GB of RAM and 32GB of internal storage variant, as well as a 3GB/64GB combo. The camera set-up is said to be an 8-megapixel rear camera and 5-megapixel front-facing snapper, or a 13-megapixel rear camera and 5-megapixel front-facing unit. Once again the tipster says there will be an Android version as well as a Windows 10 Mobile offering.
Interestingly the source claims that the Nokia C1 that was first rumored was cancelled, and that Nokia is prototyping this more advanced version. That could explain the difference with the earlier renders, though we must caution that you treat all of the above with a very large shake of the proverbial salt pot at this stage.
Have you been following news about the Nokia C1? What would you like to see offered with the next Nokia-branded smartphone? Drop us a comment in the box below as usual.
Via: NPU