Sony Nexus 5 Plus concept has specs appeal and Android Nutella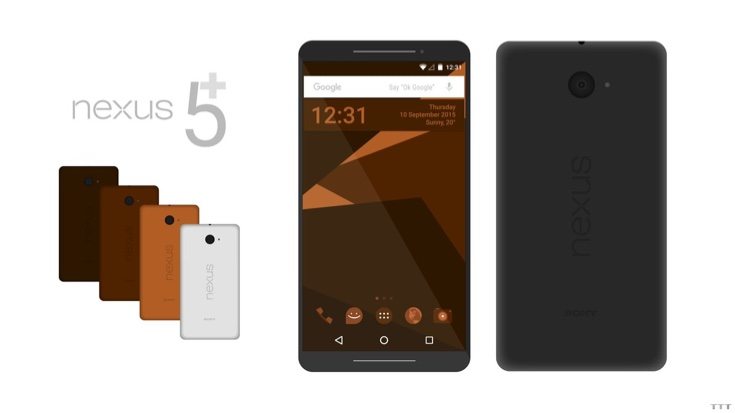 From time to time we like to share concept ideas for new smartphones, as these can provide us with some tantalizing prospects. One such design is this new Sony Nexus 5 Plus concept that has specs appeal and Android 8.0 Nutella, although we would imagine an 'N' version of Android would be version 7.0. In any case it's certainly worth taking a look at.
Much of the time when we show concept renders, we're left to imagine the specs that the device might have. However, this one is nicely detailed, as its creator has supplied some specs as well as price information. It comes from TheTechnoToast over on DeviantArt, who imagines this handset to tie in with the recently launched LG Nexus 5X and Huawei Nexus 6P.
One of the main focuses of the Sony Nexus 5 Plus is security, and instead of a fingerprint sensor the designer mentions end-to-end encryption. Prospective buyers would also be able to opt for a pre-rooted version of the phone. It runs the Android 8.0 Nutella operating system and although this is described as a Sony Nexus phone, the designer imagines it to utilize ShatterShield technology from Motorola.
The handset features a soft-touch plastic back, and the phone comes in Charcoal, Dark Chocolate, Milk Chocolate, Cream, or Mocha colors. It has front-facing speakers and at the top of the handset you'll find a headphone jack. Specifications include a 5.4-inch Super AMOLED display with Quad HD resolution of 2560 x 1440 and 544 ppi, a 32-megapixel rear camera, and 12-megapixel front-facing camera.
The Sony Nexus 5 Plus packs a sizeable 4532 mAh battery that can last up to 3 days on one charge and can charge to 50% in only 10 minutes. All models would be shipped with 4G LTE ready chips, and the usual connectivity options, Bluetooth, NFC, etc. Another feature for the Nexus 5 Plus is wireless charging.
So how much would you be willing to pay for this Sony Nexus 5 Plus? It comes in variants of 16GB, 32GB, 64GB, or 128GB of internal storage, and the prices are £300, £400, £500, or £700 respectively. We'd be very interested to hear your thoughts on this latest Nexus concept design, so why not send us a comment.
Source: TheTechnoToast/DeviantArt
Via: Concept Phones