OnePlus X vs OnePlus 2, pick your winner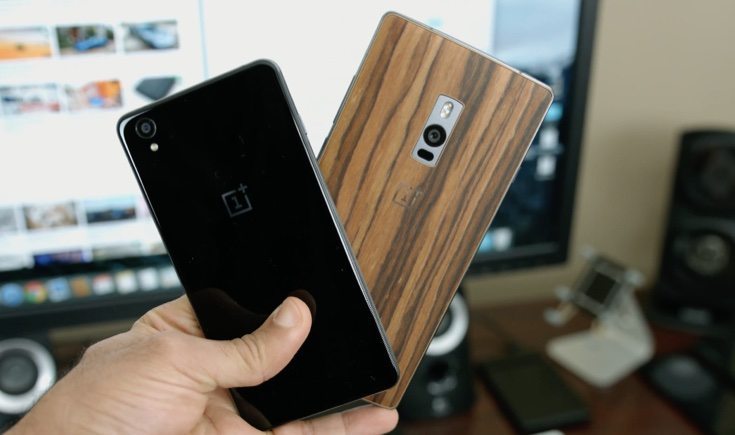 OnePlus is certainly a company that has created quite a stir in the smartphone world. Its original OnePlus One was quickly dubbed a flagship killer and the OnePlus 2 succeeded it this summer. The OnePlus X is the latest addition from the company and has a more compact size than the previous offerings. We're looking at the OnePlus X vs OnePlus 2 and we're interested to hear your winner.
This company has quickly gained a reputation for offering a combination of competitive pricing with very decent specs for the money. So how do you decide which might be the best choice for you in the battle of the OnePlus X vs OnePlus 2? For this we've embedded a useful video below from Phone Dog that gives some useful insight into these dual SIM handsets. However, before we get to the video comparison we'll sum up the key specs and more of each.
The OnePlus X packs a 2.3GHz Snapdragon 801 quad-core processor, Adreno 330 graphics, and a 5-inch AMOLED display with Full HD 1920 x 1080 resolution resulting in 441 ppi. It has 3GB of RAM, and 16GB of internal storage that's expandable using the second SIM slot to 128GB. There's a 13-megapixel rear camera with PDAF and LED flash, as well as an 8-megapixel front-facing camera.
Juice is supplied by a non-removable 2525 mAh battery, and it runs the Android 5.1.1 Lollipop-based OxygenOS 2.1 UI. Connectivity options include 4G LTE, WiFi 802.11 b/g/n, Bluetooth 4.1, GPS, and microUSB 2.0. The handset measures 140mm x 69mm x 6.9mm and it weighs 138g (Onyx) or 160g (Ceramic). It comes in a standard Onyx version or a Ceramic Edition that has more limited availability and a higher price tag.
Turning our attention to the OnePlus 2 it has a Snapdragon 810 octa-core processor (four cores at 1.82GHz and four at 1.56GHz), Adreno 430 graphics, and a 5.5-inch IPS LCD display with resolution of 1920 x 1080 and 401 ppi. It comes in two storage variants, one with 3GB of RAM and 16GB of internal storage and the other with 4GB of RAM and 64GB of internal storage (both non-expandable).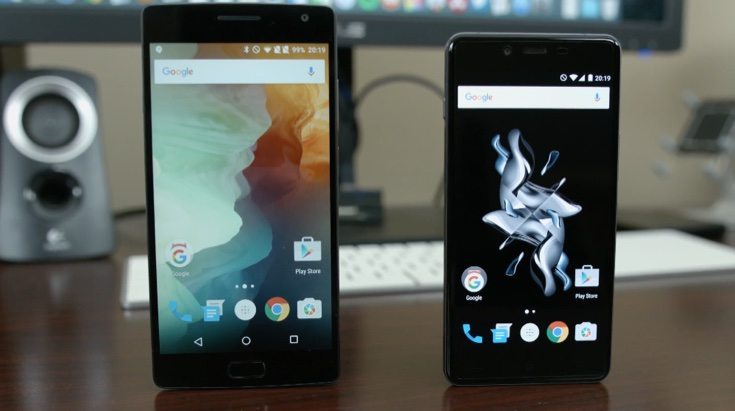 The OnePlus 2 has a 13-megapixel rear camera with laser autofocus, dual-LED flash, and optical image stabilization, and a 5-megapixel front-facing unit. Keeping it running is a non-removable 3300 mAh battery, and it also runs the Android 5.1 Lollipop-based Oxygen OS 2.1. Connectivity is catered for with 4G LTE, WiFi 802.11 a/b/g/n/ac, Bluetooth 4.1, GPS, and USB Type-C port. The phone measures 151.8mm x 74.9mm x 9.9mm and weighs 175g.
While we can't mention every single aspect or feature of these handsets, the above should be enough to give you some idea of what they each bring to the table. We will mention though that the OnePlus 2 also has a fingerprint sensor, and that 4G LTE connectivity for the OnePlus X for buyers in the US could be patchy. They will also both be updated to Android 6.0 Marshmallow at some point. From the specs here you might already start to have an idea of which might suit your needs best, as they are quite different in some aspects. Now we come to the short video below that will give you a closer look at these two handsets.
Both of these smartphones are sold through an invitational system, and this negative aspect gets a mention in the introduction. The comparison goes on to consider the OnePlus 2, pointing out that it's a fantastic deal for its price, despite pointing out some drawbacks. Then it's time to look at the design and specs of the OnePlus X, and the extremely competitive price of this device.
Other aspects covered are the software experiences, camera capabilities and more, and finally the reviewer chooses his winner. You may find it's not the one you might have expected, but we won't give the game away so you can find out when you watch the comparison. You can find out much more about both of these phones at the OnePlus source below, including how to buy with an invite, and prices for wherever you are. Simply scroll down the page and see details for your own region by selecting your country in the bottom right corner.
When you've deliberated on the OnePlus X vs OnePlus 2 we'd be happy to hear your verdict. Are you going to choose the OnePlus X or the OnePlus 2?
Sources: OnePlus AND PhoneDog (YouTube)
https://www.youtube.com/watch?v=oTzBKh97C-c://