Asus Z1 Titan vision packs 2016 specs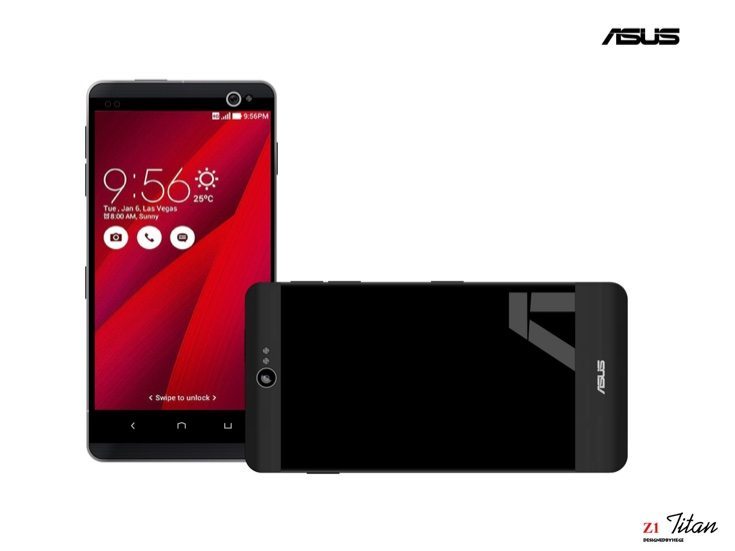 We see plenty of design ideas for smartphones at Phones Review. Some concepts are pretty average and others excel in either appearance or envisioned specs and features. Today we're sharing an Asus Z1 Titan vision that packs 2016 specs and is likely to appeal to plenty of readers.
This Asus Z1 Titan concept comes from designer Mladen Milic, and this designer often comes up with some interesting concept ideas. It has very pleasing styling with curves at the top and bottom on the reverse that has a textured surface to make the phone feel comfortable in the hand. Buyers would also have the choice of Carbon Fiber Special Edition covers for the back.
The Z1 Titan is aimed at being a performance powerhouse with superior sound quality, and in this respect it features 4 front-facing speakers. The handset has volume and power controls on the left side, and an alert slider on the top edge. On the right there's a dedicated camera button.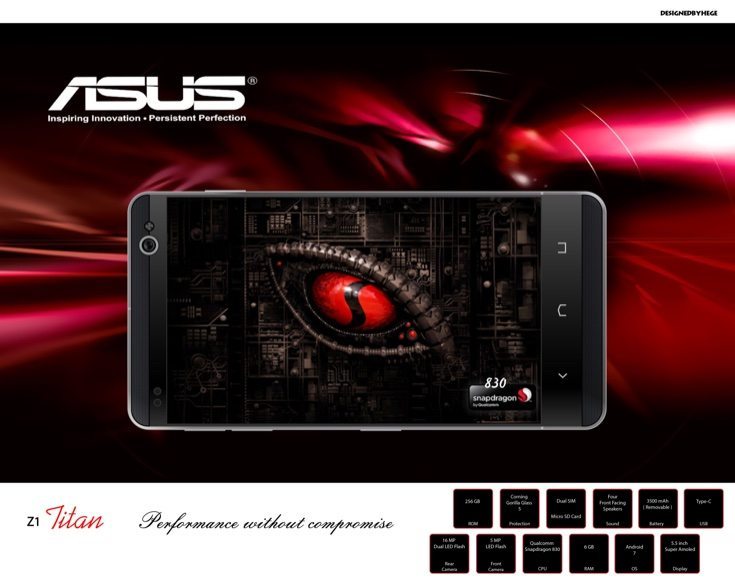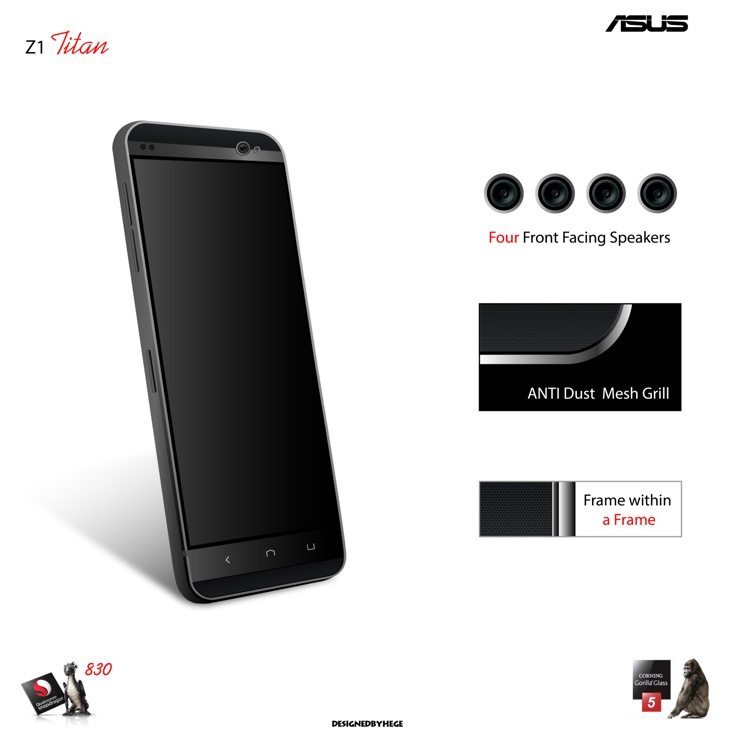 Not content with merely concentrating on the design, Milic has also provided some imagined specs that would fit with this handset. It would certainly be a top-grade smartphone for 2016, as it would be equipped with a Snapdragon 830 processor, with a whopping 6GB of RAM, and 256GB of internal storage (expandable with microSD card). It has a 5.5-inch Super AMOLED display and would launch running the Android 7.0 operating system.
Further inclusions for the Asus Z1 Titan are a removable 3500 mAh battery, a 16-megapixel rear camera with dual LED flash, and up front a 5-megapixel unit that also has flash. It's a dual SIM phone that would feature Corning Gorilla Glass 5 for protection and have a metal frame. Another feature is a USB Type-C port.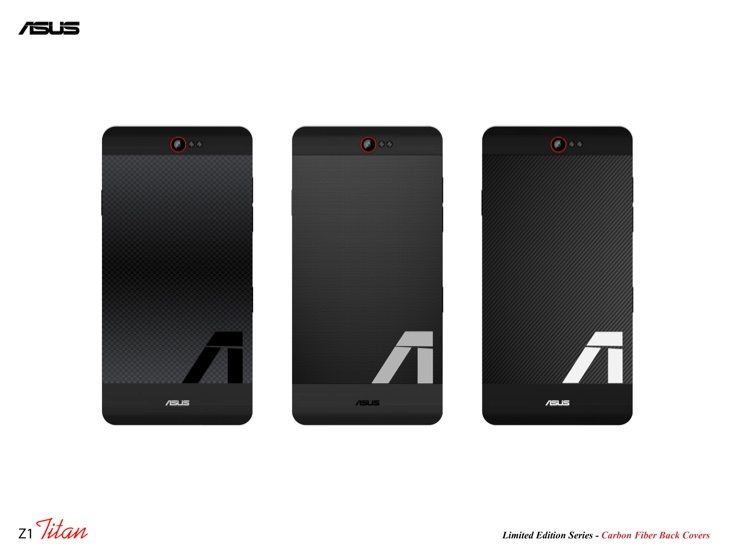 We've shown a few of the gallery of images here and you can see more at the source below. If you enjoyed this concept design you might also enjoy some previous ones we've shared from the same designer. For example a OnePlus II or how about this Xiaomi Redmi Trace series.
It would be good to hear your views on this concept idea for an Asus Z1 Titan. Would you like to see Asus bring something very much like this to the shelves? Maybe you think some of its specs are too optimistic for 2016?
Source: Mladen Milic
Via: Concept Phones