Blackberry Priv now on sale at Walmart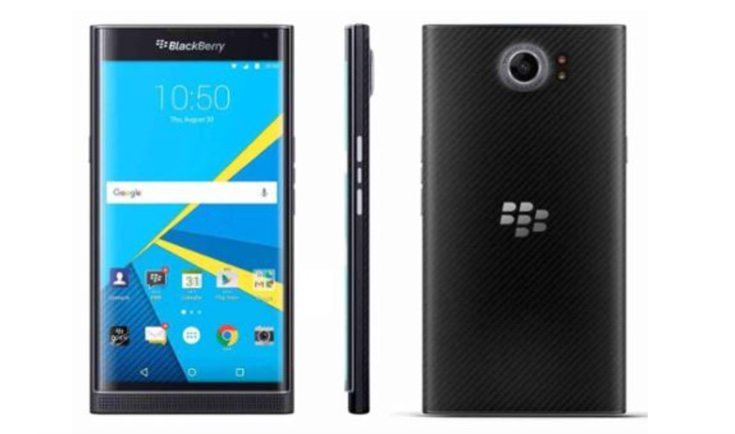 The BlackBerry Priv smartphone has been touted as the device that will rejuvenate the brand. It makes a departure from usual BlackBerry devices, as the Priv uses the Android operating platform but with added security. The phone is already available from some retailers in the US and now the BlackBerry Priv is going on sale at giant retailer Walmart.
When the BlackBerry Priv first released we told how heavy demand was leading to delays in shipping. The phone features a slideout keyboard and has attracted plenty of attention, and as well as BlackBerry US online the phone has since become available at Staples and Best Buy. It's always good to hear of further retailers offering a device, and availability from giant retailer Walmart will extend that reach even more.
The BlackBerry Priv is on sale at the ShopBlackBerry website with a price of $699. That's for an unlocked version STV100-1. The same model is now available from Walmart online with a price of $699.99, although you could cross your fingers and hope of holiday price cuts. If you place an online order for the phone with Walmart, you can have it shipped to your home or to your nearest Walmart brick-and-mortar store.
It's worth pointing out that another version of the Priv is an AT&T branded model directly from the carrier. Back in early November Verizon also confirmed it would be offering its version of the device "soon" although that still hasn't happened just yet. Key specs of the BlackBerry Priv include a Snapdragon hexa-core processor, Adeno 418 graphics, and a 5.4-inch display with Quad HD resolution of 2560 x 1440.
Further specifications include 3GB of RAM, 32GB of internal storage (expandable), and a 3410 mAh battery. Camera-wise there's an 18-megapixel rear unit, with phase detection autofocus, dual-LED flash, optical image stabilization, and 4K video recording capability, plus a 2-megapixel front-facing camera. Its supports 4G LTE connectivity and runs the Android 5.1.1 Lollipop OS.
Have you set your sights on owning the BlackBerry Priv smartphone? Maybe you've added it to your Christmas wish list?
Source: Walmart
Via: CrackBerry