Microsoft Lumia 850 in new clear image leak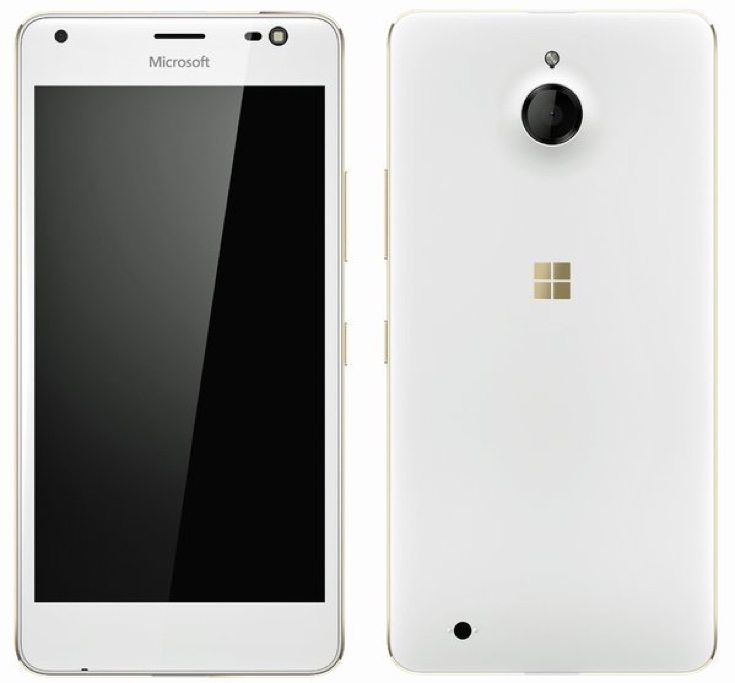 The Microsoft Lumia 850 was first rumored many moons ago but later appeared to have been cancelled. However, over the last few weeks we've seen leaks and rumors about this smartphone re-emerge. Today we have a new leaked image purported to be of the Microsoft Lumia 850 to show you, so maybe this handset is not dead and buried after all.
Earlier this month we shared some leaked renders claimed to show the cancelled Lumia 850. It was pretty intriguing to see the phone pop up again after such a long lull in the proceedings. The images only showed the back and sides of the device and just a few days later we reported on some further leaked images of the Lumia 850 codenamed Honjo. This time the claimed live shots of the phone showed both the front and the back albeit in rather blurred form.
This latest leaked image of the Microsoft Lumia 850 gives us a much clearer look at the front and back of the handset. It ties in with the earlier images and although we cannot verify the authenticity of the shot, we're inclined to believe it's the real deal. Especially as the image comes from notorious leaker @evleaks who very rarely gets it wrong.
In our previous report we said it looked as though there was also a flash for the front-facing camera, and that's shown much more clearly in this new image. The Lumia 850 looks set to be aimed at the upper mid-range of the market, which of course would make sense following the recent releases of the high-end Lumia 950 and Lumia 950 XL, as well as the low-end Lumia 550.
Another thing you might spot in this new picture is that there don't appear to be capacitive keys below the display, The styling is similar to the new Lumia 950, with rounded corners, and there are gold color accents such as for the frame, the Microsoft logo on the reverse, and the buttons.Early rumored specs for the Lumia 850 included a Snapdragon 410 processor, and a 5-inch HD display. However, later leaked specs turn those into a Snapdragon 617 processor and 5.7-inch Full HD display. The latter sounds more plausible given the amount of time that has passed from the initial leaks.
The amount of news on this device in the last couple of weeks has muddied the water somewhat. Whereas it once seemed clear that the Lumia 850 was dead in the water, the amount of recent spots lead us to believe that it could eventually release after all. What are your thoughts on the Microsoft Lumia 850? Do you think this device is heading to a launch or not?
Source: @evleaks (Twitter)