New Galaxy S7 vision has polish and specs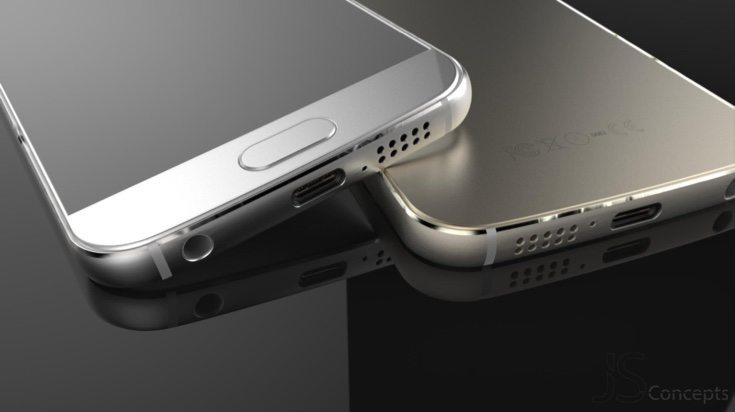 The next Samsung Galaxy S flagship is tipped to be heading for an earlier release than usual this time around, and it could be up for grabs in February 2016. Leaks are increasing about the real deal, but in the meantime we can please ourselves by looking at the latest design ideas for the phone. The new Galaxy S7 vision that we're showing today shows a beautifully polished handset and also comes with specs.
Recent leaks on the Samsung Galaxy S7 suggest a larger variant, and we've also reported on recent photos showing the possible S7 metal chassis. Until Samsung chooses to announce the phone though, we cannot be sure what the final version will look like. That's where the work of concept designers comes in, as they can give us some nice tasters for what could arrive or just ideas for how they think it should look.
Jermaine Smit is a name that many readers who follow concept designs will be familiar with, and he has kindly sent us his new Galaxy S7 vision. The renders included within this article show a glossy premium looking slim handset in some very attractive color choices, some of which are blue, gold, green, pink, red, and silver, (we particularly like the green version). The handset has extremely slim bezels at just 1.42mm.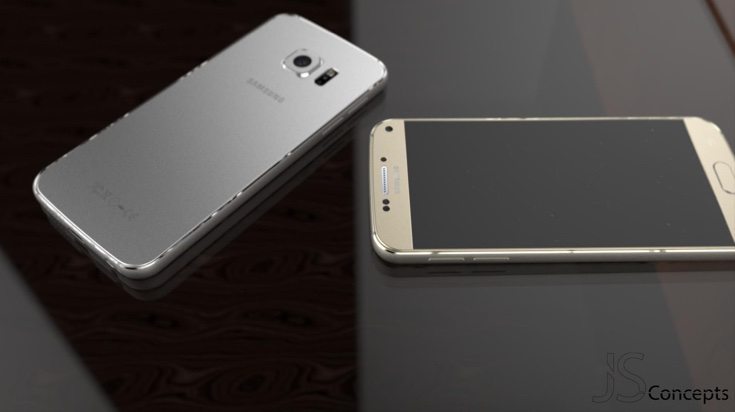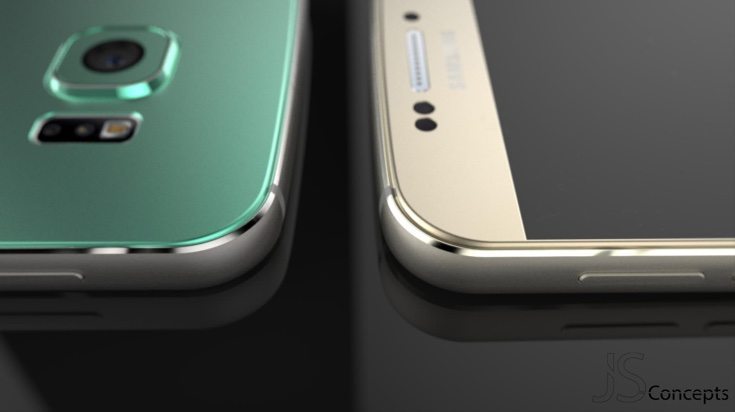 Smit has also given us some envisaged specs for this new Galaxy S7 design. For instance it has an Exynos 8890 or Snapdragon 820 processor, and a 5.1-inch Super AMOLED display with Quad HD resolution of 2560 x 1440. Further specifications include a step up to 4GB of RAM, and internal storage options of 32GB, 64GB or 128GB. It runs the Android 6.0 Marshmallow OS.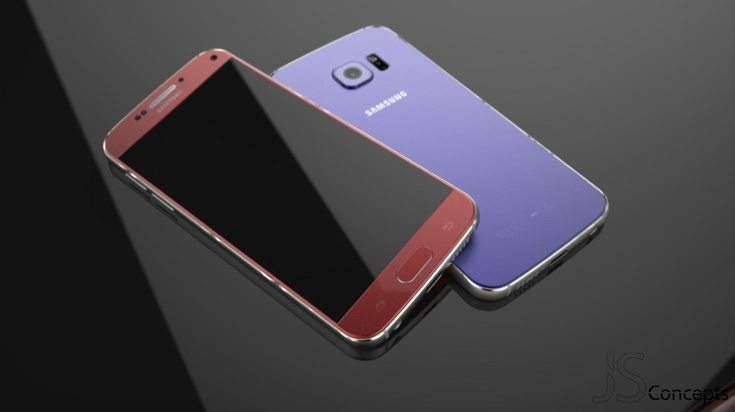 As far as the camera set-up is concerned the phone would have what Smit describes as a "next level" camera capabilities. There's a 16-megapixel BRITECELL rear camera with fast autofocus (0.26 seconds), f/1.7 aperture, 1/2-inch camera sensor, dual-PD, and quick camera launch, as well as an 8-megapixel ISOCELL front-facing shooter.
For an even better look at this smartphone idea the designer has put a lot of work into an accompanying video introducing his Galaxy S7 and showing it from all angles. We've embedded it below this article and it's certainly worth taking a look at. You might also want to check out some of Smit's other recent impressive concept designs, such as a OnePlus 3 and an iPhone 7.
It would be good to hear your thoughts on this new Samsung Galaxy S7 design from Jermaine Smit. Would you like to see the genuine article turn up looking just like this one? Maybe you have your own ideas for what Samsung should bring to the table with the Galaxy S7 design?
Source: Jermaine Smit (YouTube)
https://www.youtube.com/watch?v=B7Qs5cb0f88://