OnePlus X review mentions some of its competitors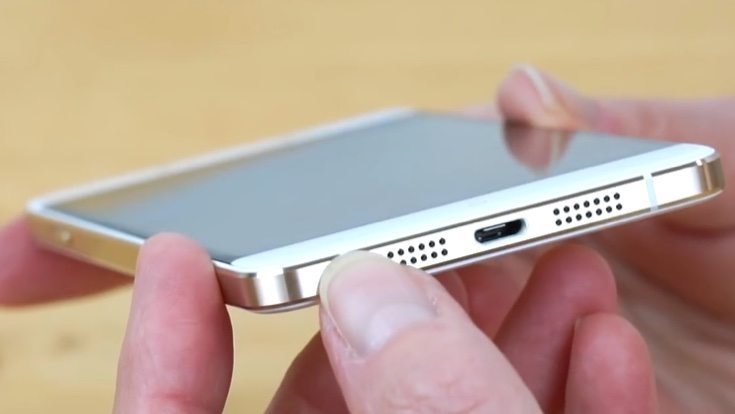 The third smartphone from OnePlus recently came to market and plenty of consumers are likely to have the OnePlus X on their shortlists of possible device purchases. With this in mind it's time to check out a OnePlus X review that outlines the phone and might help you to decide whether it's the right device for you.
The OnePlus X was officially announced at the end of October and comes in a standard Onyx version or a more limited number of a Ceramic edition. You can see various world prices for the device in our launch article on the phone as well as specs details and more. We'll refresh you on the key specs though before we get to the OnePlus X review video.
Specifications of this smartphone include a 2.3GHz Snapdragon 801 quad-core processor, a 5-inch Full HD display, 3GB of RAM, and 16GB of internal storage (expandable). It packs a 13-megapixel rear camera, 8-megapixel front-facing shooter, and a non-removable 2525 mAh battery. It released running the Android 5.1.1 Lollipop-based OxygenOS UI with a planned update to Android 6.0 Marshmallow.
Beneath this post we've embedded a OnePlus X review on video from MobileTechReview. It will give you a thorough 17-minute look at what this phone has to offer as well as some useful insight. Right at the start the review points out that it's one of the best-looking inexpensive phones around, with its glass and metal build. The review progresses by looking at many different factors of the phone starting with the design.
It moves on to a tour around the hardware of this more mid-range offering from OnePlus, and this gives you an opportunity to see the device at all angles. The video also mentions the invitational system to purchase the OnePlus X, 4G LTE connectivity restrictions, the display, the gaming experience, and also performance and benchmarks.
The camera of the device is also covered before the overall conclusion in which the reviewer mentions some of the competition that the new phone from OnePlus is up against. When you've had time to consider this OnePlus X review it would be good to know your thoughts about the smartphone. Send your comments to let us know.
Source: MobileTechReview (YouTube)
https://www.youtube.com/watch?v=ywg747cFHQk://