iPhone 7, Plus, and 7 Mini concept has interesting features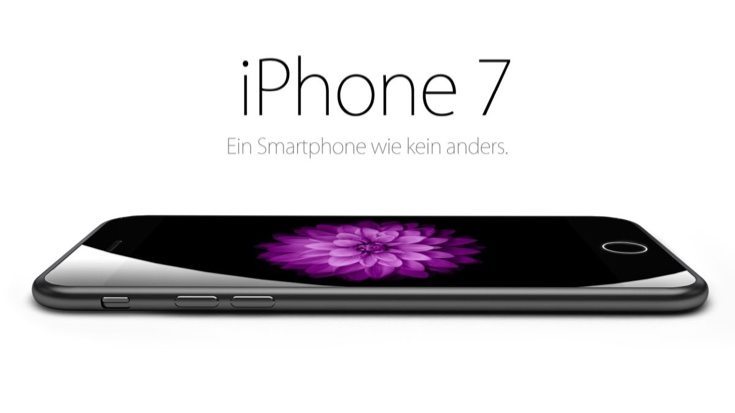 The iPhone 7 release is not expected until next fall but we're already seeing many leaks and rumors about what to expect. In the meantime plenty of designers are already lining up to offer their own ideas of how it could or should look. This latest iPhone 7 concept also comes with an iPhone 7 Plus and iPhone 7 mini version, as well as some interesting features.
We enjoy looking at concept visions as they can tantalize us with possibilities for future devices, and these new renders come from designer Eric Huisman. This iPhone 7 design takes its basis from the iPhone 6 and 6S and still has rounded edges, but there are some nice differences. For starters the handset is now even slimmer, and you'll notice that the ugly antenna strips that so many of us dislike are now missing. The designer says that this is enabled because the antennas are now embedded "directly to specific interfaces of the device."
On the reverse of the phone the camera now sits flush with the casing while there's a Beats Audio speaker system on the bottom. As well as this the Home button on the front is touch sensitive for 3D Touch offering haptic feedback. When the handset is switched on there's an optional light around the button. The designer has also come up with some envisaged specs for this iPhone 7 vision.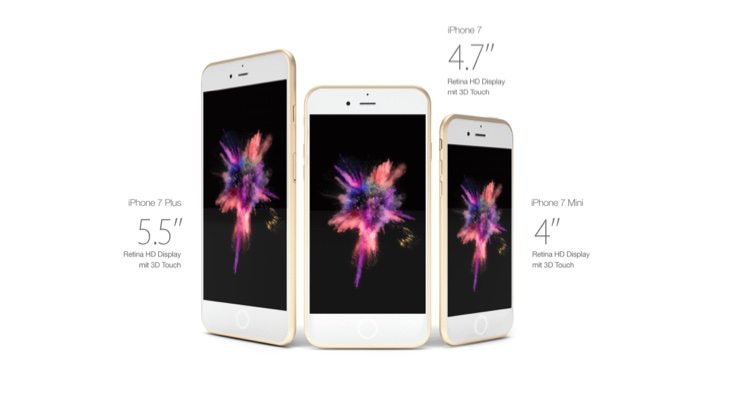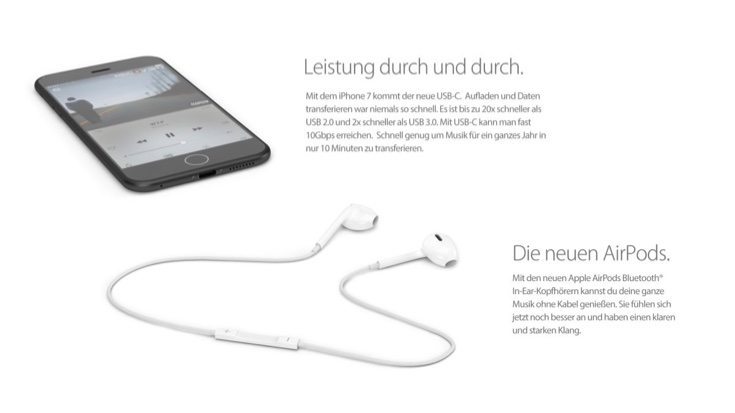 These include a 15-megapixel rear camera, and a USB Type-C port. The iPhone 7 Mini has a 4-inch display with resolution of 1334 x 750 while the regular iPhone 7 has a 4.7-inch display with Full HD resolution of 1920 x 1080. The larger iPhone 7 Plus steps up to a 5.5-inch display with Quad HD resolution of 2560 x 1440. All of them come in 32GB, 64GB and 128GB variants for internal storage.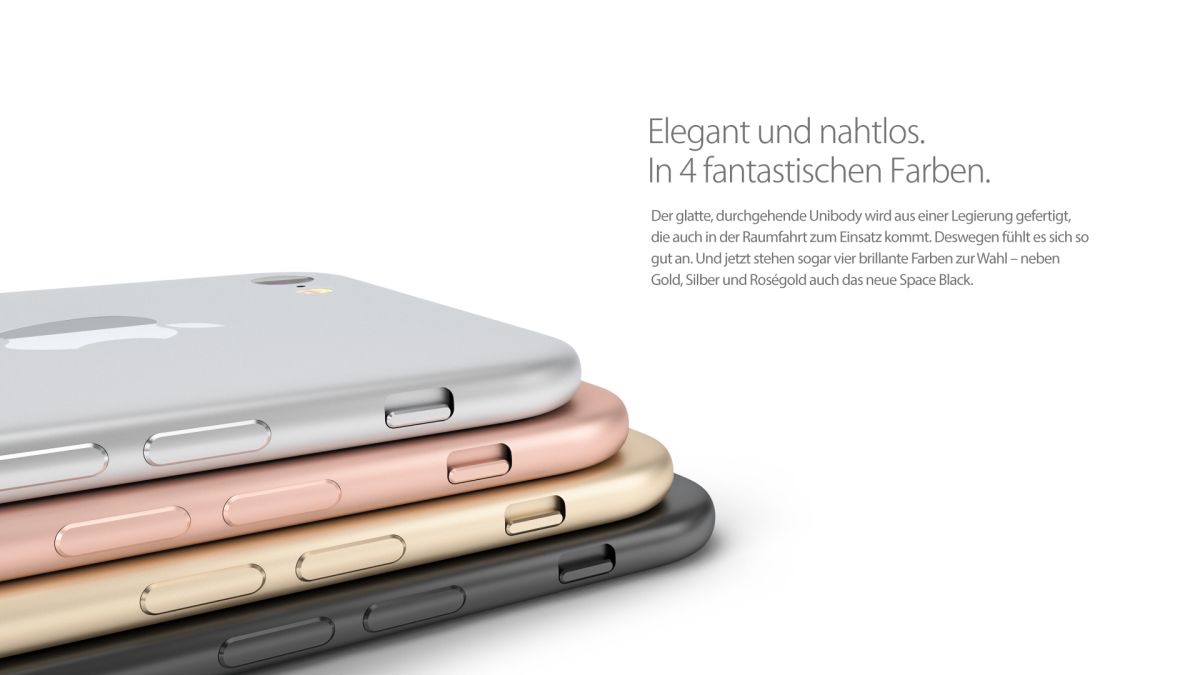 An interesting feature of this design is that there's no 3.5mm audio jack because of the slimness of the phone, and wireless connectivity instead. The Apple EarPods have been replaced with Apple AirPods that work over Bluetooth. Color choices are Silver, Space Black, Gold, and Rose Gold. The designer has even envisaged dimensions for the handsets and the iPhone 7 Mini is just 5mm thick weighing in at just 102g. The regular iPhone 7 is 5.2mm thick and weighs 131g, and the iPhone 7 Plus is 5.5mm thick with a weight of 140g.
We've shown a few of the designer's images here and you can see more at the source below. If you enjoyed looking at these iPhone 7 renders you might like to look at some previous concepts we've shared for this device from different designers, here and here. What do you think of this latest iPhone 7, iPhone 7 Plus and iPhone 7 Mini design? Do you think Apple should use any of these ideas for the real deals?
Source: Handy Abovergleich
Via: Concept Phones