Microsoft Lumia One flagship concept has minimalist styling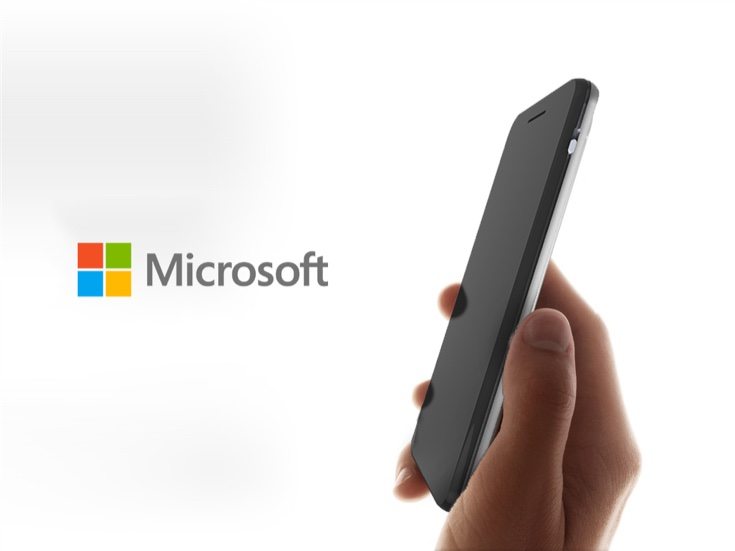 We've covered plenty of concept smartphone designs at Phones Review, and in most cases they are of known upcoming devices. That may not be the case today but we thought many readers would be really interested in this new design idea. This Microsoft Lumia One flagship concept has minimalist styling and certainly gives plenty of food for thought.
This Microsoft Lumia One vision comes from designer Ronan Hand and is a concept flagship phone designed for Microsoft. It's described as the "ultimate minimal phone" and is a world away from many of the creations that we usually see. The minimalist idea behind this handset means it has no ports or buttons but just one switch for screen locking. Instead of a home button the whole phone clicks together for this purpose. The removal of ports means the phone has smooth uninterrupted lines, and using wireless headphone technology and induction charging has enabled this.
The handset features a true edge-to-edge display that wraps around the sides, so that the frontage is all screen. The Lumia One is described as having an "omni-directional display." This means that rather than just scrolling vertically or horizontally, the screen can be scrolled in any direction and users can also zoom in and out on the homepage. The designer points out that he did not create the UI shown but it's there to represent "the modern and futuristic aesthetic."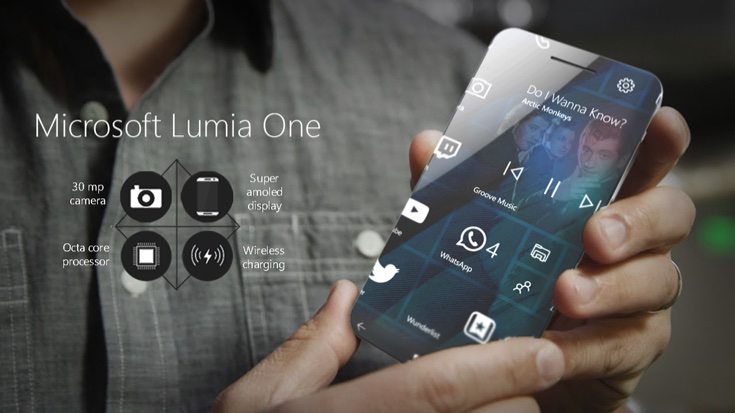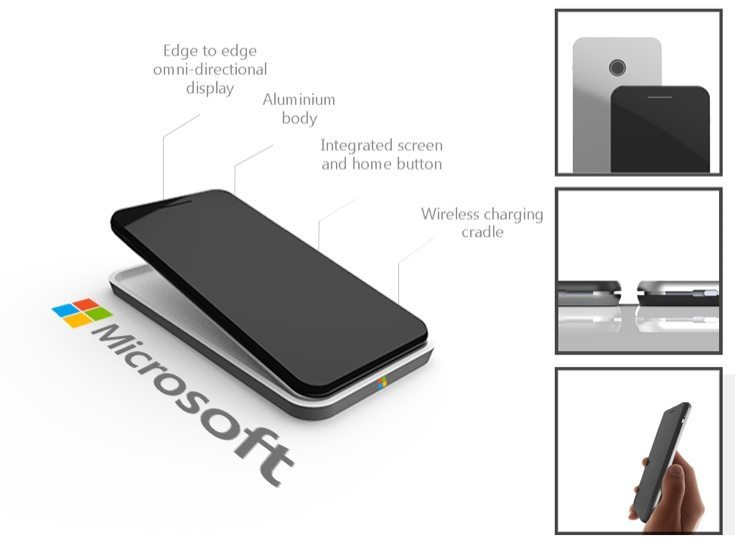 The handset has an aluminum build and the designer has also provided a few imagined specs for this device. These include an octa-core processor, Super AMOLED display, and 30-megapixel camera. We've shown just a few of the designer's images here, but you can see much more, including the thought process behind it and the making of a prototype, at the source below. A huge amount of work has gone into this design so we urge you to check it out.
As for current Microsoft Lumia plans, there are rumors that the upcoming Lumia 650 could be the last Lumia. Instead it's thought that Microsoft will focus on the much-rumored Surface Phone instead, though bear in mind that this is all unconfirmed at this time. Back to the Microsoft Lumia One concept though, and we think this is a highly impressive design but want to know what you think.
Do you appreciate the minimalistic style of this Microsoft Lumia One concept? Would you like to see Microsoft produce something that reflects this design idea? Do let us know with your comments.
Source: Ronan Hand (Behance)
Via: Concept Phones