BlackBerry Priv arrival and price for T-Mobile USA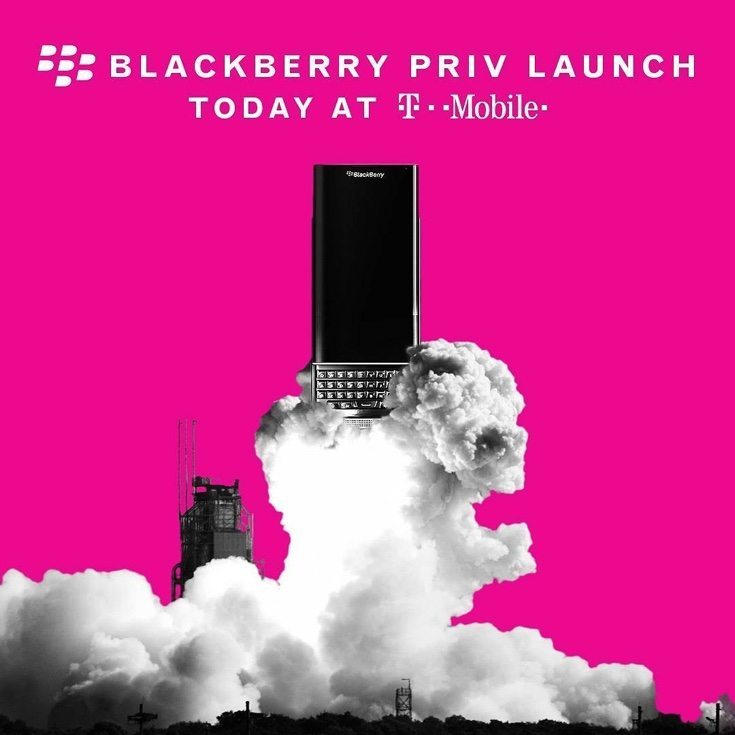 There has been plenty of admiration for the high-end BlackBerry Priv smartphone since it released in November. As far as US carriers are concerned, AT&T had an exclusive deal that expired on January 20. BlackBerry CEO John Chen confirmed earlier this month that the phone would be heading to further carriers including Verizon, Sprint, and T-Mobile. Now we can give you details of the BlackBerry Priv arrival and price for T-Mobile USA.
Earlier this month Verizon said that it expected to be offering the BlackBerry Priv by the end of March, or possibly sooner. The Magenta carrier has beaten Big Red to the starting line though, as the phone is now up for grabs on T-Mobile's website and in T-Mobile retail stores.
That's great news for T-Mobile customers who have been eagerly waiting for BlackBerry's Android-running smartphone to appear on the carrier. If you want to pay for the phone outright it will cost you $719.99 from T-Mobile. You might want to think again about this option, as the BlackBerry Priv price directly from BlackBerry is priced at $699 for an unlocked model, so this deal makes more sense.
Many people will be looking at contract prices from T-Mobile though, and on the carrier's standard leasing program this begins at $30 monthly over 24-months (with no downpayment). Alternatively JUMP! On Demand customers can expect to pay $0 down followed by 18 monthly payments of $34. You can check out all the details at the T-Mobile source below.
For your money the BlackBerry Priv is powered by a Snapdragon 808 hexa-core processor, and has 3GB of RAM, and 32GB of internal memory (expandable to 200GB via microSD). It has a 5.43-inch display with Quad HD resolution, an 18-megapixel rear camera, 5-megapixel front-facing camera, and a 3410 mAh battery. If you're undecided over this smartphone you might be interested in our BlackBerry Priv review choice offering two different takes on the device.
Are you pleased to hear that the BlackBerry Priv is now available at T-Mobile? Are you planning to purchase this smartphone outright or with a contract?
Source: T-Mobile
Via: CrackBerry