New iPhone 7 concept with preview of iOS 10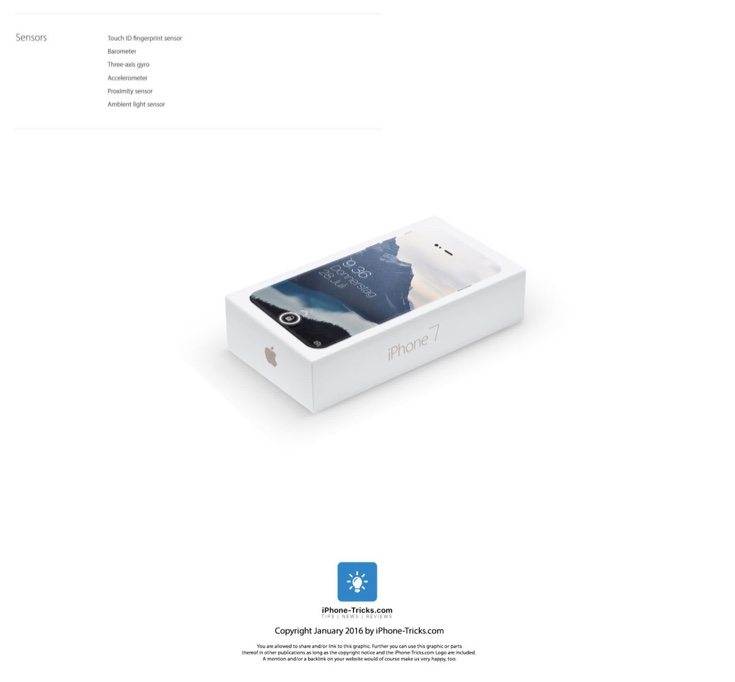 Leaks and rumors for the iPhone 7 2016 are flowing already, and another thing we've also seen are numerous design ideas. These can tantalize us with ideas of how the smartphone could look or what it might offer in the way of specs. Today we're sharing a new iPhone 7 concept with a preview of iOS 10 and an accompanying video.
This latest iPhone 7 concept is very comprehensive as it imagines not just the design of the handset but also the software experience that it could offer with iOS 10. Although rumored specs for the real deal will remain unofficial until the unveiling, one thing we can be sure of is that it will be running iOS 10 on release. This creation comes from iPhone-Tricks.com and offers plenty of ideas to get our teeth into.
The renders show a completely borderless display, and with the edge-to-edge look becoming more popular this is something that many iPhone fans might appreciate. This iPhone 7 concept is equipped with an Apple A10 processor, M10 motion coprocessor, and a 5.4-inch OLED display with 2048 x 1048 resolution. It also includes a USB Type C port and Dolby Surround speakers.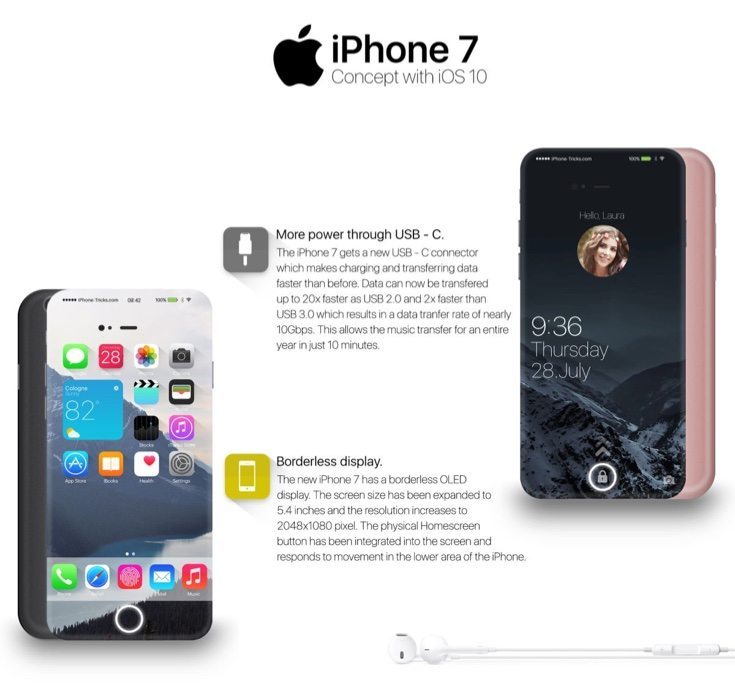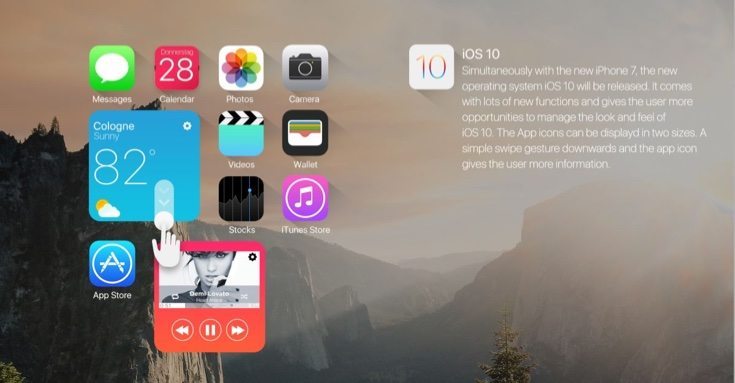 The usual physical Home button is now a virtual buttton incorporated into the display, reacting to movements made in the lower part of the handset. When the screen is not in use the integrated Home button magically fades away, and there's also integrated Touch ID. There are also some fresh ideas for iOS 10, that now offers a more customizable home screen.
For example, it features a widget-like notion so that when a user swipes down on an icon more information about it will be displayed. Icons are also displayed in two sizes, and the number of apps in the dock area can be expanded. Users can put the phone on standby by simply double-tapping the screen and doing the same again to turn it back on.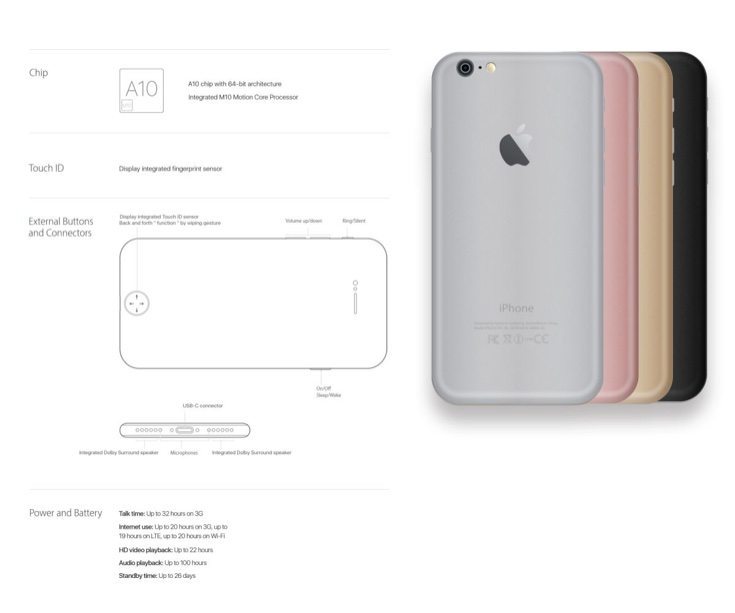 The version of iOS 10 with this iPhone 7 concept offers further functions and features and a more intuitive experience, and you can see more in the short video that we've embedded below. You might also like to compare this latest concept idea with some other iPhone 7 designs, and another idea for iOS 10.
There are some excellent ideas for the iPhone 7 and iOS 10 here and we wonder what you think? Do you like the look of this new iPhone 7 concept? Maybe you wish Apple would incorporate some of these ideas for the real deal when it releases later this year?
Source: iPhone-Tricks (and YouTube)
Via: Concept Phones