LG G5 design reflects recent image leaks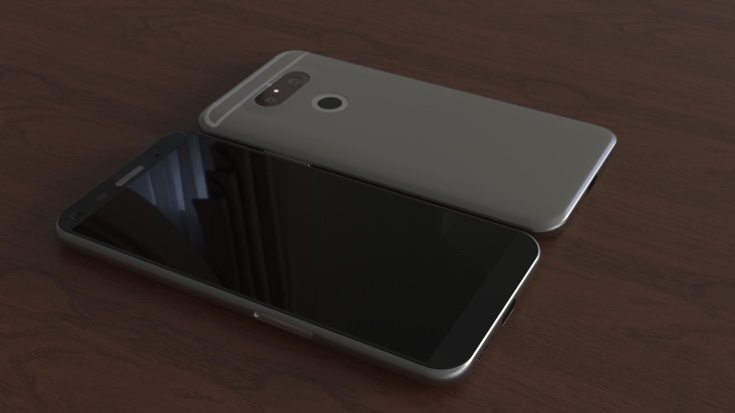 There is always plenty of anticipation for a new LG flagship, and many expect to see the LG G5 unveiled at MWC 2016 next month. As usual with any upcoming high-end smartphone the rumor mill has been well and truly grinding away with numerous leaks so far. Now we can show you an LG G5 design that reflects recent image leaks.
Earlier this month we showed some leaked renders of the LG G5 claimed to be based on an eyewitness account. Then just two days ago we reported on leaked images purported to be of the device. The handset was encased in a dummy box to try to hide the design, but showed enough to give us an idea of what's coming including a dual rear camera set-up.
Phones Review readers may be familiar with the name of well-known concept designer Jermaine Smit, as we've shared many of his designs before. As well as creating completely new designs, he also produces renders that reflect leaks of various upcoming devices, and one such example is the LG G5 design shown here. The mockup shows a pretty hefty looking handset and is what Smit expects the LG G5 could look like.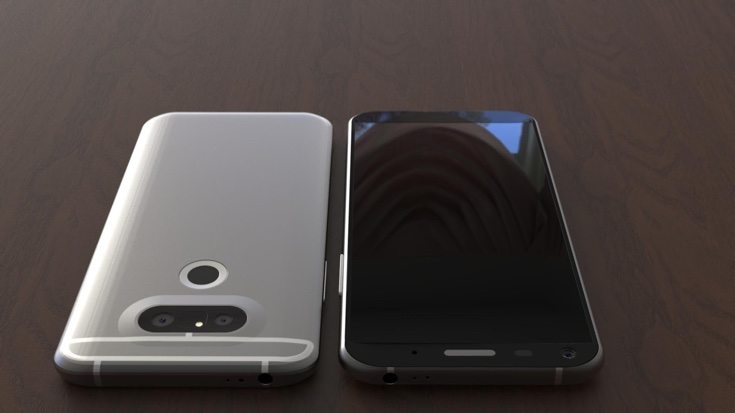 As well as the images he has also produced a short video that you can view below. You may be surprised to see that it's titled, "Is this the LG G5? Let's hope not!" However, let's be frank, this is not a thing of beauty as the designer freely acknowledges. He refers to it being a smartphone created by Samsung, Apple, and HTC, with this LG G5 design being the resulting ugly baby!
We're interested to hear what your thoughts are on Jermaine Smit's vision inspired by LG G5 leaks? Would you actually approve if this LG G5 design looks similar to the real deal? Maybe you'd be really disappointed and would think twice about buying this handset? Let us know with your comments.
Source: Jermaine Smit (YouTube AND Twitter)
https://www.youtube.com/watch?v=AQozBlcFOeQ://