Sony Xperia M5 Android update now rolling, wait for Marshmallow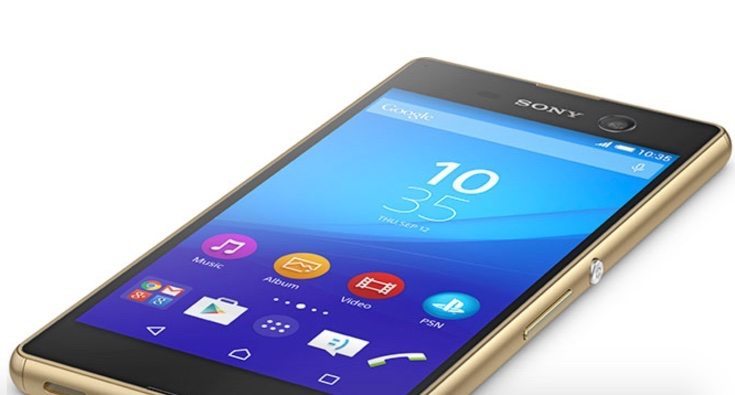 We always enjoy being able to tell readers about updates for their devices, and today's it's the turn of those who have the Sony Xperia M5 or Xperia M5 Dual. A new Sony Xperia M5 Android update is now rolling out, although the wait for Android Marshmallow goes on.
The Sony Xperia M5 and its dual SIM version released in September last year running Android 5.0 Lollipop. In October 2015 Sony issued an official list of devices that were confirmed to be receiving the Android 6.0 Marshmallow update at some point, and the Xperia M5 was included on this list, as you would expect for a recent handset.
Now there's an incoming Sony Xperia M5 Android update but don't get too excited as it's Android 5.1.1 Lollipop that's rolling out. The update takes the Sony Xperia M5 (E5603, E5653, E5606) build number to 30.1.A.1.33 and the Xperia M5 Dual (E5633, E5663, E5643) to build number 30.1.B.1.33. It's around 600MB in size.
The upgrade enables users to take pictures from the camera with the SmartWatch 3. Another benefit is improvements to the controls for volume and silent mode with more control of alerts. Some users of the Xperia M5 also report that this update offers improved memory management.
This Android 5.1.1 Lollipop update also brings along Google's January security patch. Bear in mind that software updates usually rollout in phases and can take several days to appear for all users. Therefore you may need to be a little patient, but if you haven't yet received notification to your device you should be alerted soon that this update is ready.
While the Sony Xperia M5 is already available in some markets, availability of the device is heading to further regions soon such as Europe, so it's good to hear of the arrival of this update. However, there's still no official word on exactly when the Android 6.0 Marshmallow update will arrive for different Sony Xperia devices.
Interestingly the Android 5.1 Lollipop update also arrived for the Sony Xperia C4 and C5 Ultra earlier this month, when previously Sony had stated that they would skip this upgrade and jump straight to Marshmallow instead. Have you already received this latest Sony Xperia M5 Android update? Maybe you're more interested in when the Android Marshmallow update will start rolling out?
Source: Xperia Blog