Lumia 650 Dual SIM (RM-1554) release closer with FCC spot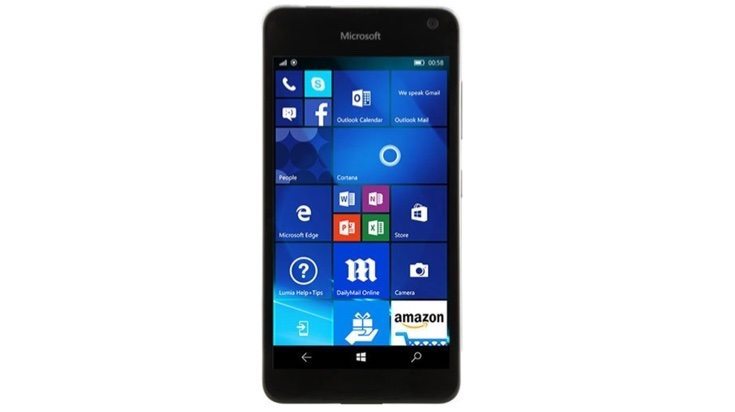 The amount of leaks about the upcoming Microsoft Lumia 650 has been so extensive that many of us had expected to see a release by now. The single SIM model has already passed through the FCC for certification purposes, and that often indicates an imminent launch. Now the Lumia 650 Dual SIM RM-1154 is also closer following an FCC spot.
The Microsoft Lumia 650 will be running Windows 10 Mobile and there has been a lot of speculation that this could be the last Microsoft Lumia handset. That's still unconfirmed but it means interest in the device is high, despite the fact that the unconfirmed specs suggest a fairly low-end offering.
Recently we reported on a leaked press image of the phone (shown below) and at the same time mentioned that the Lumia 650 models RM-1150 and RM-1152 had made an appearance at the FCC. Now the Lumia 650 Dual SIM version with model number RM-1154 has also received approval for sale from the regulatory authority. That means we'd be very surprised if the phone is not officially announced and released very soon.
It's worth noting that all the signs have pointed to the Lumia 650 having 8GB of internal storage. However, at the weekend one online retailer listed a 16GB version of the phone. That's something that would go down well with prospective buyers so we hope the listing was accurate and there will indeed be different storage models.
One more thing to mention is recent rumors about a Microsoft Lumia 650 XL version. Following previous XL models from Microsoft this would certainly be plausible, and a few days ago a leaked image claimed to be the XL variant of the Lumia 650 appeared. The handset in the image looked to be the same as the rumored Lumia 850, so it now seems more likely that there will be a Microsoft Lumia 650 XL rather than a Lumia 850.
That's something we hope to be able to clear up very soon when Microsoft finally announces its new Lumia smartphone/s. Are you pleased to hear that the Microsoft Lumia 650 dual SIM version should also launch soon alongside the single SIM model?