Microsoft Lumia 650 appears in new press image leak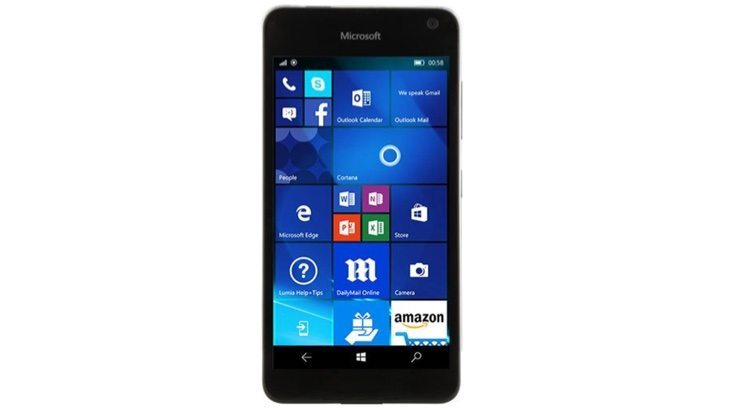 We've been following developments on the Microsoft Lumia 650 since the earliest leaks on the smartphone, and lately all the signs have been pointing to an early February leak. We pretty much think we know what's coming in the way of its specs and even how it looks because of leaked images. Now the Microsoft Lumia 650 has appeared in a new press image leak.
The rumor mill has really ramped up about this device since the start of the new year, and there has been growing speculation that this could be Microsoft's last Lumia. However, that's still not clear, with growing signs that the previously rumored Lumia 850 might make it to a release after all.
A launch date for the Lumia 650 was tipped by multiple sources as February 1. Obviously that date has come and gone with no official sign, but we are still hoping for an announcement very soon. We even saw pre-orders open for the phone on a UK online retailer along with a price, although the listing was subsequently removed.
Leaked specs for the Microsoft Lumia 650 have surfaced on more than one occasion, as well as renders and images of the phone in the wild. It's always good to see further proof of a device though, and this latest photo comes from prolific leaker @evleaks. The new press image gives us a very clear look of the metallic-framed handset with polycarbonate build. The press shot ties in nicely with earlier pictures, although the screenshot has changed.
Two variants of the phone have passed through the FCC certification process, the RM-1150 and RM-1152. Key unconfirmed specs include a Snapdragon 410 processor, 5-inch display with HD resolution, 1GB of RAM, and 8GB of internal storage. It's also thought to have an 8-megapixel rear camera, 5-megapixel front-facing snapper, and 2000 mAh battery, and it will be running Windows 10 Mobile.
We hope to be able to report the confirmed specs, price, and a release date before too much longer, as plenty of folk are waiting for this new Lumia smartphone. Are you thinking of making the Microsoft Lumia 650 your next device purchase?
Source: @evleaks (Twitter)
Via: NPU