iPhone 7 and 7 Plus concept ditches headjack, adds Dual camera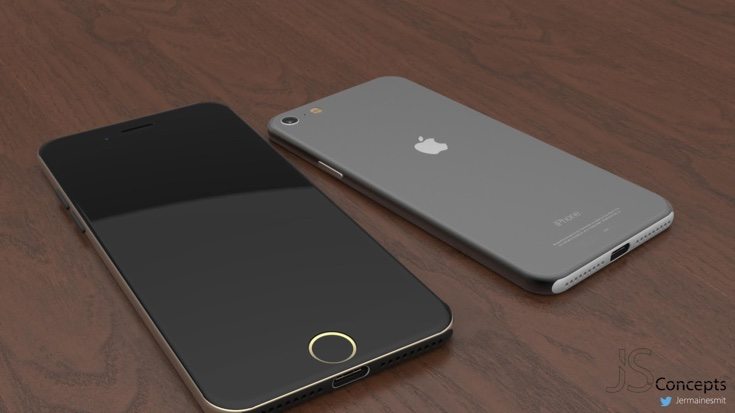 Regular readers of Phones Review will know that we occasionally share new concept designs for smartphones and tablets. One of the best designers out there is Jermaine Smit, and his new iPhone 7 and 7 Plus concept ditches the headjack to reflect current rumors. At the same time it adds a Dual camera at the rear.
Jermaine Smit has shared some excellent concepts with us and we always look forward to seeing the next pop up in our inbox. This Apple iPhone 7 and 7 Plus concept gives some great ideas of what could or should be offered with the new iPhones for 2016. The slick metal design shows some excellent touches. We particularly like the accented speaker area on the bottom edge and along the top. You'll also see that the audio jack has been removed, although the designer himself says he doesn't understand why Apple might do this.
The unsightly antenna bands have been removed from this iPhone 7 concept to give a sleeker look, and the display looks virtually bezel free at the sides. The physical Home button incorporating Touch ID is still evident, and you'll notice the different rear camera arrangements between the smaller and larger new iPhone. Fortunately the designer has also provided some specs to go with this iPhone 7 and 7 Plus concept.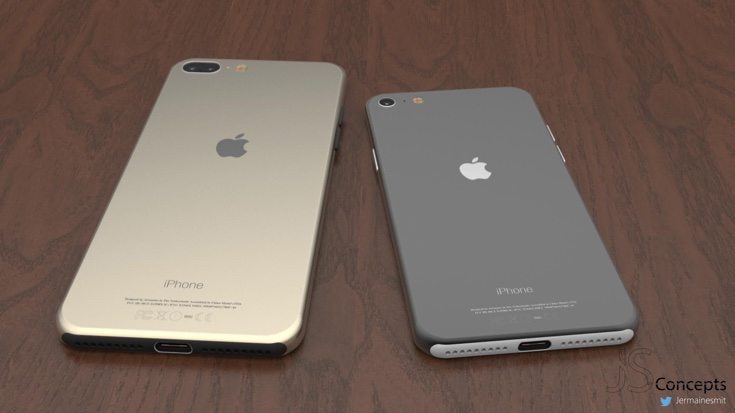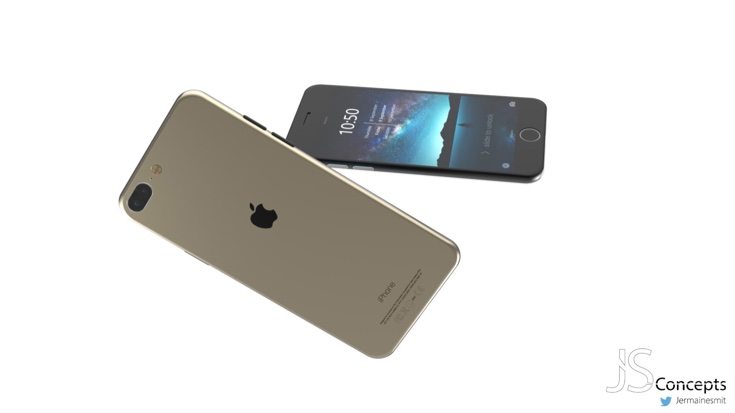 The regular iPhone 7 is given a 4.8-inch Full HD display, 2.5GB of RAM, a 12-megapixel rear camera, 5-megapixel front-facing shooter, and 2650 mAh battery, On the other hand the iPhone 7 Plus is equipped with a 5.5-inch Full HD display and 3GB of RAM. Taking things in a different direction there's a 12-megapixel Dual camera set- up at the rear, and again a 5-megapixel front-facing snapper. The Plus version has the same sized 2650 mAh battery as the smaller handset though, when ideally we would have liked a higher capacity unit.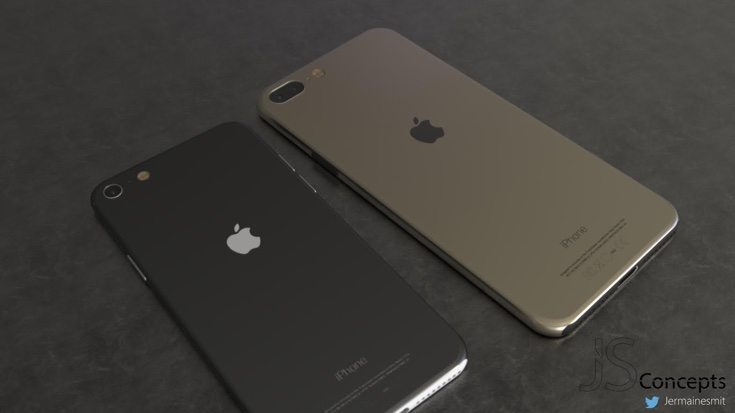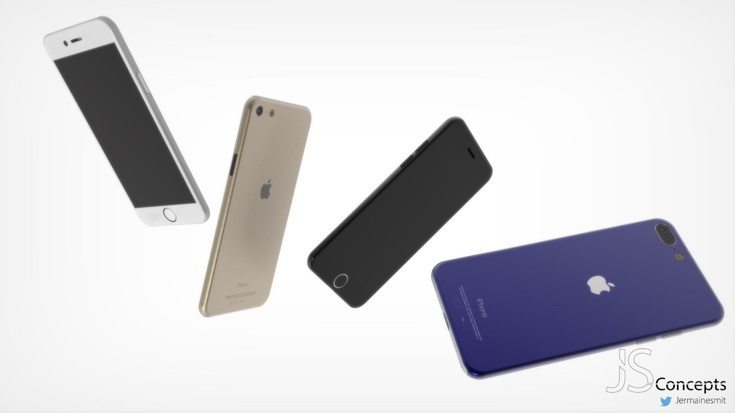 Of course both phones would be running iOS 10 out of the box. As well as the images of this iPhone 7 and 7 Plus concept, we've also embedded Smit's video showing a closer look at the device below this article. If you enjoyed looking at the latest vision from this talented designer you might also be interested in checking out a couple of previous ideas. For example how about his LG G5 render based on leaks or this Nokia C9.
When you've taken some time to peruse the images and the video below, we'd be really interested to hear from you about this Apple iPhone 7 and 7 Plus concept. In your opinion does this new design reflect what you'd like to see for the real McCoys when they release later this year?
Source: Jermaine Smit (Twitter) (YouTube)
https://www.youtube.com/watch?v=lgSZ-1WhZmI://