Meizu Pro 5 Ubuntu prospect for February 22 launch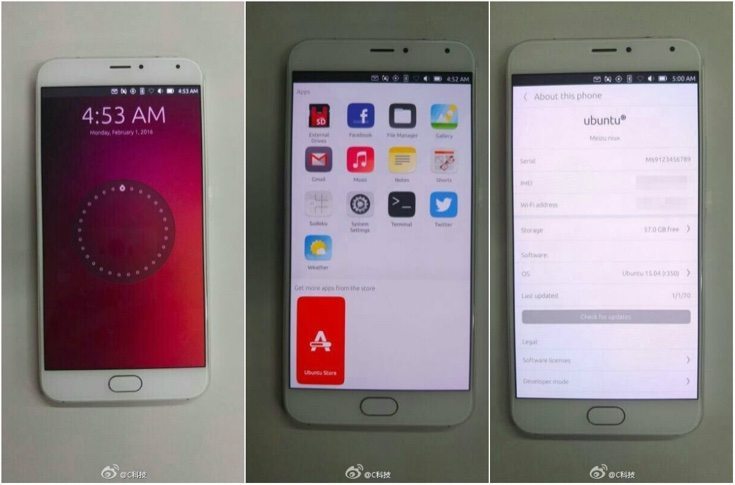 In September last year Meizu officially introduced the Pro 5 flagship, an Android smartphone running the 5.1 Lollipop-based Flyme OS 5.0. Although Android and iOS are the dominant operating platforms there are always those who want to try something different. Now there's a Meizu Pro 5 Ubuntu prospect for a February 22 launch.
Meizu has just posted a teaser on Weibo for an upcoming launch on the above date at MWC 2016 in Barcelona. Although the teaser doesn't specifically name the device that will be introduced, it's very clear that it will be running Ubuntu as you can see from the image below. We've previously seen leaks about a Meizu Pro 5 Mini, but there have also been rumors about a Meizu Pro 5 Ubuntu Edition on the way so this would make sense.
This would not be the first time that Meizu has produced an edition of one of its handsets running the Ubuntu OS instead. As well as the teaser from Meizu about a February 22 launch, Ubuntu China has also posted an image on Weibo. Again it doesn't give away the device to be launched but it does include the words Meizu and MWC 2016, as well as the same February 22 date.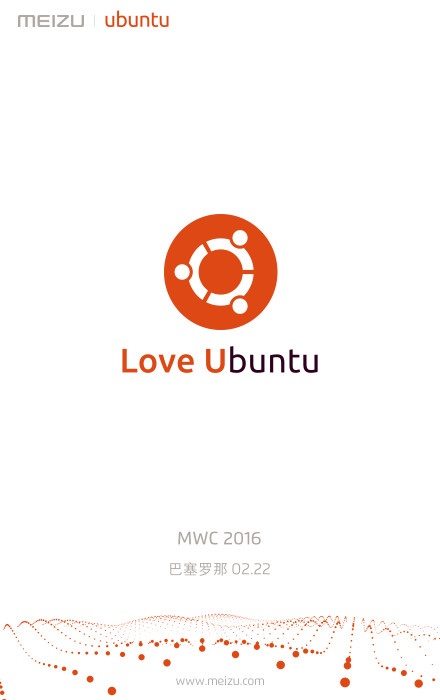 Also there were some recent leaked images of a handset claimed to be the Meizu Pro 5 Ubuntu. Although we cannot verify those images (see below) it does seem almost certain that it will be this phone that we see unveiled at MWC later this month. Specs are likely to be similar if not the same to the Android version of the Meizu Pro 5, and these include an Exynos 7420 octa-core processor, and a 5.7-inch display with Full HD resolution.
Further specs of the current Meizu Pro 5 Android phone are a 21-megapixel rear camera with dual-LED flash and 4K video capture, and a 5-megapixel front-facing camera. It packs a 3050 mAh battery and it's offered in two variants. One has 3GB of LPDDR4 RAM with 32GB of internal storage, and the other has 4GB of LPDDR4 RAM with 64GB of internal storage (both expandable via microSD).
We'll be covering developments from MWC 2016 so do stay tuned for more. Are you a potential buyer of the Meizu Pro 5 Ubuntu Edition? Let us know with your comments.
Source: Weibo (1) (2)
Via: Times News