Microsoft Lumia 650 vs Lumia 550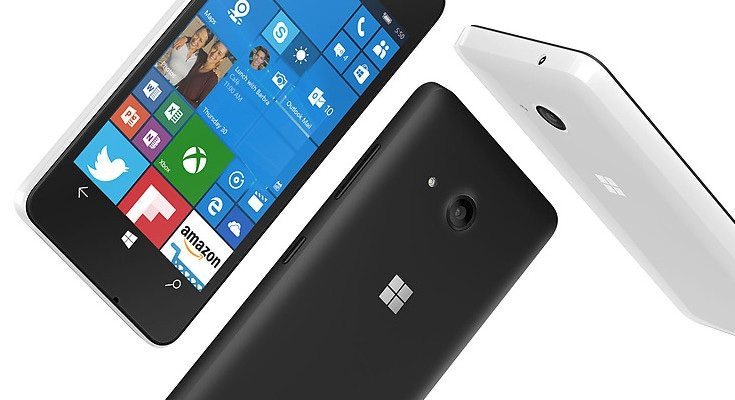 There's always a certain amount of interest in new Lumia phones, and earlier today we gave details of the newly official Lumia 650. One of its competitors will be the Lumia 550 that released just two months ago and also runs Windows 10 Mobile. Today we're checking out the Microsoft Lumia 650 vs Lumia 550 in a specs and price breakdown.
The Microsoft Lumia 550 is already available in different world markets. On the other hand the new Lumia 650 will release in Europe first from February 18, and it seems likely that other markets will follow pretty swiftly. The Microsoft Lumia 650 has the higher price of the two, so does it have enough extra in the way of specs to make it worth the extra money? Let's check out the key Microsoft Lumia 650 vs Lumia 550 specs and see how they stand up against each other.
Processors
The Microsoft Lumia 650 has a 1.3GHz Snapdragon 212 quad-core processor with Adreno 304 graphics. The Microsoft Lumia 550 has a 1.1GHz Snapdragon 210 quad-core processor also with Adreno 304 GPU.
Display
The Lumia 650 is equipped with a 5-inch AMOLED display with HD resolution of 1280 x 720 resulting in 297 ppi. The Lumia 550 has a 4.7-inch display with the same resolution resulting in 315 ppi.
RAM and Storage
Both of these smartphones have 1GB of RAM. The Lumia 650 has 16GB of internal storage while the Lumia 550 has 8GB of internal storage, but both are expandable via microSD to 200GB.
Camera set-up
The Lumia 650 carries an 8-megapixel rear camera with f/2.2 aperture, autofocus, LED flash and 720p video capture, as well as a 5-megapixel front-facing snapper. The Lumia 550 uses a 5-megapixel rear camera with f/2.4 aperture, autofocus, LED flash, and 720p video recording, and has a 2-megapixel front-facing unit.
Battery
The Microsoft Lumia 650 (pictured immediately below) has a removable 2000 mAh battery while the Lumia 550 has a removable 2100 mAh battery.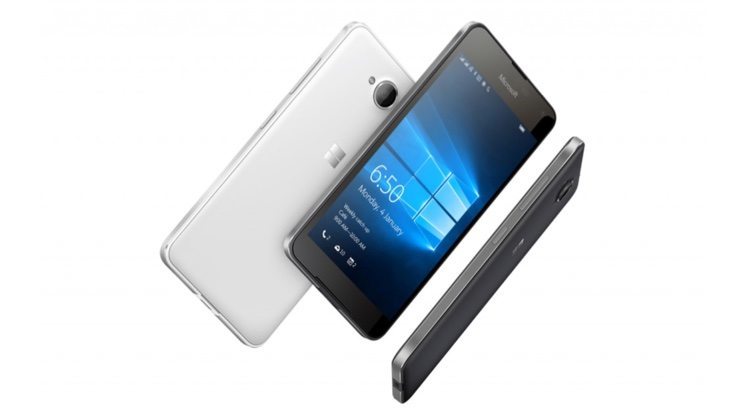 Connectivity
Both phones support 4G LTE, 3G, WiFi 802.11 b/g/n, WiFi hotspot, Bluetooth 4.1, GPS, and microUSB 2.0.
Operating System
There's nothing to split them here as both handsets run Windows 10 Mobile out of the box.
Measurements and Weight
The Lumia 650 measures 142mm x 70.9mm x 6.9mm and weighs 122g. The Lumia 550 (image below story) measures 136.1mm x 67.8mm x 9.9mm and weighs 141.9g.
Price
Today the company announced the price of the Microsoft Lumia 650 as $199 before taxes and subsidies. That works out at approximately £137, €178, or Rs. 13,570 although bear in mind that final pricing may be different according to individual market. In fact we have just heard that UK pricing for pre-orders is notably higher at £160 and in Germany and France the price is €230. By comparison the Lumia 550 was first announced as $139 before taxes and subsidies. In India for example it launched at Rs. 9,399 but can now be found at a cheaper price. Meanwhile in the UK the Lumia 550 is currently priced at £99.99.
We're not focusing on anything other than the specs and pricing here, but it's worth noting that the Microsoft Lumia 650 has an aluminum frame design. Both are single SIM handsets with dual SIM options available for some markets. It's clear that the new Lumia 650 has advantages over the Lumia 550 in just about every respect. These include a faster processor, larger display, more internal storage, and higher-megapixel cameras. It's also significantly slimmer and lighter than the Lumia 550.
On the other hand the Microsoft Lumia 550 has a slightly higher battery capacity and a notably cheaper price. Only you can decide if you think the benefits of the Lumia 650 are worth the difference in pricing. When you've had time to deliberate on the Microsoft Lumia 650 vs Lumia 550 we'd like to know your verdict. Will you pay more for the Lumia 650 or save some money and go for the Lumia 550?