Microsoft Lumia 650 price at various UK retailers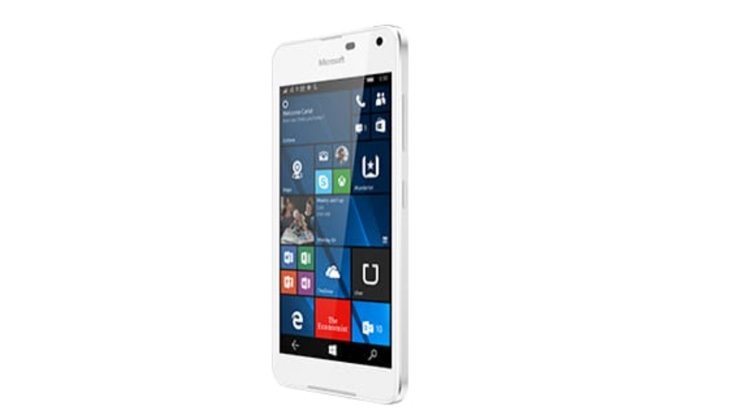 There are plenty of fans of Microsoft Lumia smartphones around, and many will know that yesterday the Lumia 650 was officially introduced. We've already reported on various aspects of this new Windows 10 Mobile handset, and now we have details of the Microsoft Lumia 650 price at various UK retailers.
The Microsoft Lumia 650 is a low to mid-range smartphone but has the benefit of the Windows 10 Mobile OS. We gave specs and more in our launch article about the phone where we told how it would release in Europe first from February 18. As well as this you might want to check out our Lumia 650 vs Lumia 550 comparison.
The phone is already available to pre-order in the UK, and we've rounded up some retailer listings for online orders. We'll begin with the official Microsoft Store UK where the Microsoft Lumia 650 price is £159.99 and it's available to pre-order now. It's in black or white colours with shipping listed by February 18 for either.
Many readers will have heard of online retailer Clove and the retailer has the Microsoft Lumia 650 price listed at £159.98 at the time of writing for the black version. This retailer says that first stocks of the phone will start shipping on February 18. If you want the white coloured handset it's also available to pre-order but with estimated delivery in late February.
Another option is MobileFun where the unlocked SIM-free Microsoft Lumia 650 price is £160 with stock due in two days. However, we can only see the black option listed at this retailer at present. Finally, the cheapest price we've seen so far is at Unlocked Mobiles where the Microsoft Lumia 650 is listed at £154.98. You can pre-order it in black or white with stock expected on February 18.
Do you have the Microsoft Lumia 650 firmly in your sights? Which UK retailer are you most likely to buy it from