Asus Zenfone 3 set for official reveal at Computex 2016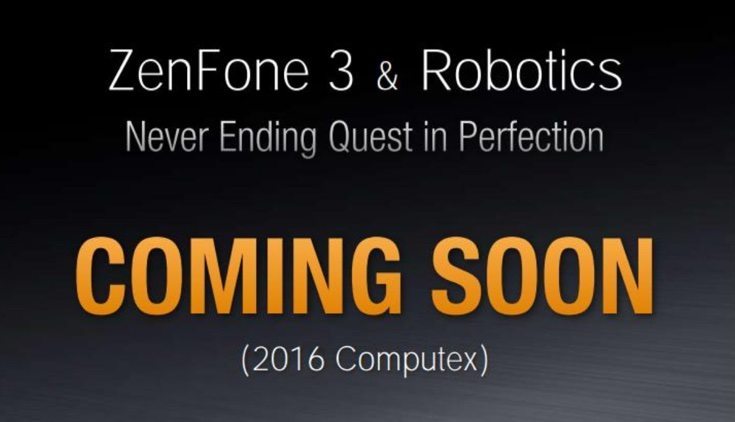 The Asus Zenfone 2 smartphone has been hugely popular in some markets, although the amount of variants has been somewhat confusing. There's likely to be plenty of interest in its successor in the form of the Zenfone 3, and now we have learned that the Asus Zenfone 3 will be officially introduced at Computex 2016.
Back in December we heard an initial Zenfone 3 launch timeframe rumored for May or June 2016. A new report backs that up rather nicely, and includes a slide for the official unveiling of the phone as 'coming soon' during Computex Taipei this year. The event runs from May 31 to June 4, so if the new report is accurate it's possible that we could see an Asus Zenfone 3 release in Q2 or early Q3.
The report also says that Asus has a target to ship 25 million smartphone units in 2016, with much of the credit for this expected to be the Zenfone 3. Unconfirmed information about the Asus Zenfone 3 is that it will have a fingerprint scanner. One thing we know for sure though came from chairman Jonney Shih. In an interview last year the executive revealed that the Zenfone 3 will include USB Type-C connectivity.
There's no official news yet on Asus Zenfone 3 specs, although we recently reported on benchmark spots of two upcoming handsets that could be different variants of the phone (the Asus Z010DD and Z012D). In further Asus news the company is expected to launch a HoloLens-style augmented reality headset in Q4, 2016, and is said to be already working with a hardware partner to develop this.
Are you wondering what the Asus Zenfone 3 will bring to the table in the way of specs and features? Maybe you have your own idea of what you'd like to see for the Zenfone 2 successor? Let us know using the replies box below.
Source: notebookitalia.it
Via: Android Central