LG G5 Amazon UK pre-orders back up April 8 worldwide release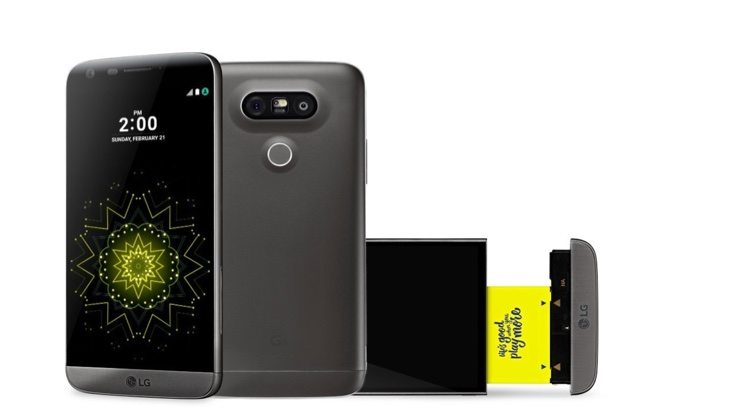 Many readers have been asking us about an availability date for the LG G5, and yesterday we reported that it looked as though the date to circle was April 8, at least for some. This was announced as the release date for Canada and we said it could also be the global release date. Now LG G5 Amazon UK pre-orders back up an April 8 worldwide release.
News of LG G5 availability in Canada on April 8 tallied with other pre-orders at some UK retailers who mentioned early April availability. You can check out UK pre-order information in our earlier article on this, and yesterday we reported that Unlocked Mobiles also had pre-orders open now with an expected availability date of April 12. However we mentioned that the April 8 could still be the international release date as the later date might apply just to that retailer.
Now it seems that was accurate, as Amazon UK has also opened pre-orders for the LG G5. The phone is listed with a SIM-free price of £529. The giant online retailer states that it's due to release on April 8, although also says that release dates are subject to change. That seems unlikely at this stage though, and we're fairly confident that this date is the day we'll see the global release of the phone. Amazon is selling the 32GB LG G5 in Rose Gold or Titan Grey.
We've just checked pre-order information and pricing at some of the other UK online retailers that we've mentioned before. At the time of writing Clove and MobileFun both have the device up for grabs at £539. Meanwhile Unlocked Mobiles lists a pre-order price of £529.98. Therefore at the moment Amazon has the cheapest LG G5 price of all of these online retailers.
Have you set your sights on LG's new flagship? Maybe you've already placed a pre-order for the LG G5?
Source: Amazon