LG G5 release date is April 8 for Canada, could be global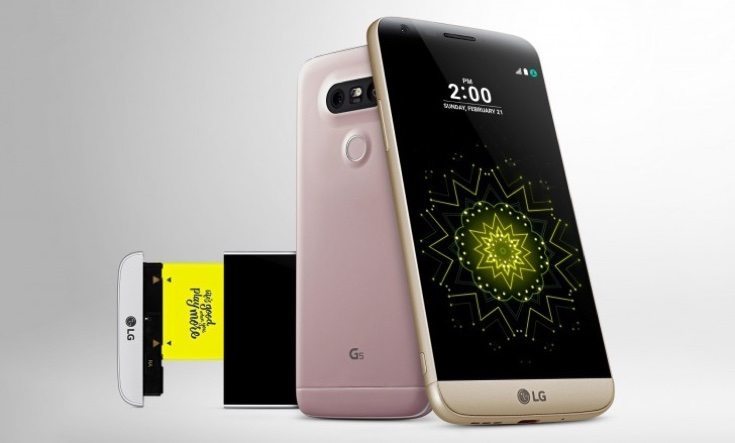 When LG's new flagship was recently unveiled the company scheduled it for availability at some point in April. Now its reported that the LG G5 release date is April 8 for Canada. It could be that we'll see the global release on the same date although that has not been confirmed yet. However one UK retailer has put up an expected date for pre-orders to be fulfilled as April 12.
All the signs have pointed to availability of the phone in early April, and it's reported that this April 8 LG G5 release for Canada has been officially announced by LG. There will be wide availability of the high-end smartphone across Canada as all of the big Canadian carriers and also regional ones will be offering the device. These include Bell, Rogers, and Telus, as well as Roger's Fido brand, Eastlink, MTS, SaskTel, Videotron, and Wind Mobile. Third party-retailers including Best Buy, Costco, The Source, and Wireless Wave are also expected to be selling the device.
The LG G5 price in Canada has still not been given by any of these sellers, but we expect that to come very soon. We recently reported that some UK online retailers had opened pre-orders for the device and mentioned early April for expected availability and a UK price of £539. At UK retailer Unlocked Mobiles pre-orders were not available at that time, but we have just checked again and pre-orders are now available with an expected arrival date of April 12.
It could still be case though, that we could see a global LG G5 release of April 8, as the later date may only apply to that particular retailer. Canada is the first country to have a confirmed availability date, so we expect announcements for further markets soon. Incidentally buyers who pre-order the device from Rogers or Fido will be able to get a free Cam Plus camera grip accessory while stocks last.
While we wait for more you might want to check out our LG G5 launch post for details of specs and features of this new smartphone. If you're torn between the latest flagships from LG and Samsung you might also want to look at an LG G5 vs Galaxy S7 advantages comparison. Are you itching to get your hands on the LG G5?
Source: Mobile Syrup