HTC Nexus 2016 design idea includes specs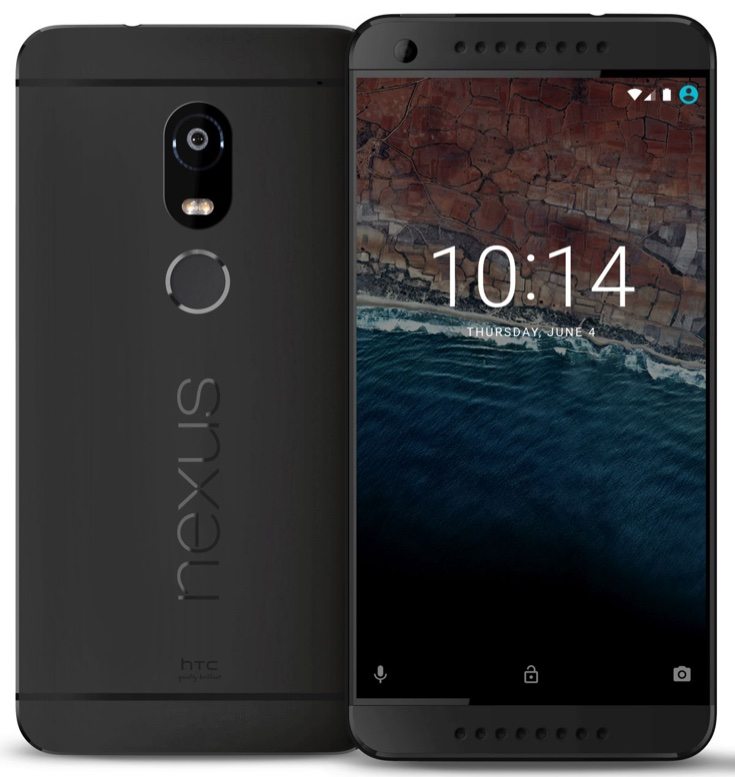 One of the mysteries of new Google Nexus devices each year is which manufacturer will be producing them. There have been growing murmurings recently of a 2016 HTC Nexus phone. While we wait for more on that, it hasn't taken long for some to start imagining what it could or should look like. The HTC Nexus 2016 design idea that we're sharing today includes some specs and might give food for thought.
LG and Huawei both played their parts in the 2015 Nexus 5X and Nexus 6P respectively, and in January there were rumors that HTC might be producing two Nexus smartphones this year. That was followed by more recent news just a few days ago when a report stated that HTC had signed a 3-year deal to produce new Nexus devices. However, at this point none of this has been confirmed so the usual pinch of salt is required.
It's these sorts of leaks and rumors that get concept designers thinking though, and the HTC Nexus concept that you can see here is a result of that. It was created by Dmitry Stvolov and we think the designer has done a pretty good job of imagining what the HTC Nexus 2016 handset could look like.
This concept design also comes with a specs sheet for the HTC Nexus 2016, and these include a Snapdragon 820 processor (or later iteration), and a 5.2-inch display protected by Gorilla Glass 4. There's 3GB of RAM, and internal storage options of 32GB, 64GB, and 128GB. The phone is equipped with a 12.3-megapixel camera at the rear featuring optical image stabilization, and there's an 8-megapixel camera up front.
This 2016 Nexus concept has a 3200 mAh battery, and also features a USB Type C port and fast charging. Of course it would be running the Android N OS. As far as appearance is concerned, the display has very slim bezels and we can also see dual front speakers. The camera area on the reverse has been well executed, and it might just be our eyes but the casing seems to have a brushed finish.
All in all we think this HTC Nexus 2016 design could have plenty of appeal for Nexus fans, and we'd like to know what you think. Are you stoked about the idea of HTC being involved in the new Nexus phone? Would you like it to be anything like the design shown here? Drop us a comment and let us know what's on your wish list for the Nexus 2016 smartphone.
Via: Concept Phones