LG G5 release on US Cellular cited as April 1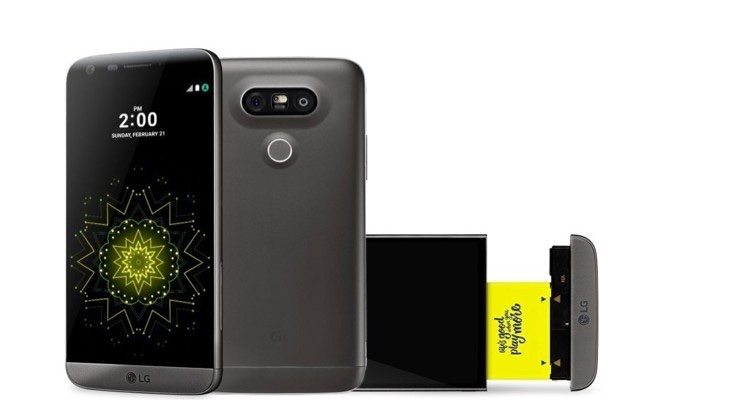 The LG G5 is the company's latest flagship and there's plenty of anticipation from buyers eager to get their hands on the new smartphone. The big four major carriers in the US, Verizon, AT&T, Sprint, and T-Mobile, have all confirmed they will be offering the device but so far all we know is that it's expected in early April. There's interesting news though, as the LG G5 release on US Cellular is cited as April 1.
Before we go any further we're reassured this is not some kind of April Fools prank. The news is said to come from a "reliable source" and regards pre-orders for the LG G5 at US Cellular from March 28, with store availability on April 1. Pricing has also been quoted and the no-contract LG G5 price at US Cellular is $636. Alternatively it will cost you $199 on a 2-year contract or you can choose to pay monthly payments of $26.50 for 24 months.
Bear in mind this news has not been confirmed by US Cellular or LG, but on the other hand we have no reason to disbelieve the report. The above pricing could also be an indicator of the cost of the phone on other US carriers. None of the big four have announced an availability date for the phone yet, but of course it could be the case that they may also have availability of the LG G5 from April 1.
We already know that the LG G5 for US buyers will come with a freebies promotion, and recently reported that Best Buy will begin its pre-order period for the phone on March 18. Previously we informed readers that April 8 is the LG G5 release date for Canada but it looks as though US buyers may be able to get hold of it first.
We'll be keeping a close eye on news of availability elsewhere and will be sure to let you know. Do you have the LG G5 targeted as your next smartphone purchase?
Source: Droid Life