Tissot Touch-Smart announced with Solar Charging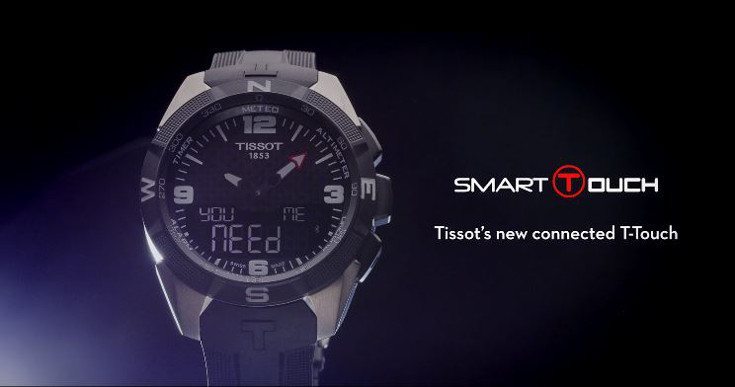 It's safe to say the smartwatch wars are gearing up to kick off as we've seen a number of wearables announced and released over the past few weeks. Tissot is the latest company to throw their hat into the smartwatch ring, and they've unveiled the Tissot Smart-Touch at Baselworld 2016.
We've already met the Nixon Mission Smartwatch this week, and Fossil rolled out a handful of wearables as well. Tissot is also bringing something to the table, but it will be a bit different than devices we've just mentioned. The Tissot Smart-Touch is another traditional timepiece with smart innards, and as you can see from the photos, it's quite the looker.
The Tissot smartwatch walks the fine line between fashion and functionality. It appears to be a good fit for the active crowd or travelers as it has a number of built-in sensors under the hood like an altimeter and compass. Those features will expand when you sync up to your smartphone although you can nix the "smart" functionality altogether if you just want it to function as a regular watch. Details are still a bit vague, but it will have solar charging capabilities which is a huge plus.
Tissot has accessory plans for the Tissot Touch-Smart as well, something we expect to see from more manufacturers this year. Tissot is said to include a weather station and tracking tags with the smartwatch, and more accessories could arrive at a later date. At this time, the company has been silent on the Tissot Touch-Smart release date and price, but it will launch before the calendar flips and should cost between $800-$1000.
via – Pocket-Lint