HTC Nexus 2016 vision inspired by HTC 10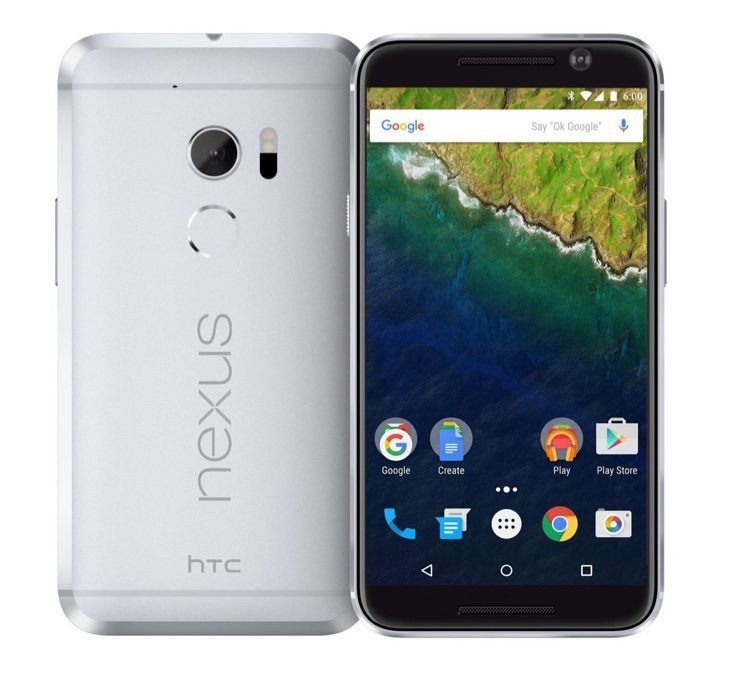 For some time now it has been rumored that HTC will be involved in a Google Nexus handset to launch later this year. Then last month it was reported that HTC had signed a 3-year deal to produce new Nexus smartphones as well as tablets running Android N, Android O, and Android P. Now we want to show you an HTC Nexus 2016 vision inspired by the recently unveiled HTC 10.
Google Nexus device fans are always eager to get ideas of the next version/s, and back in January there were rumors suggesting that HTC would be producing 5-inch Nexus phone as well as a 5.5-inch version in 2016. Of course this was unofficial news, so it was interesting when this was followed by unconfirmed reports of a 3-year contract with Google's parent company Alphabet.
Now a Reddit user Daman09 has produced his idea of what an HTC Nexus smartphone could look like, and if you're thinking the design looks familiar we're not surprised. It's virtually identical to the HTC 10, although the creator has made a few tweaks here and there to make it look more like a Nexus handset. One of the changes is that the device has been resized and is a slightly shorter in format.
This HTC Nexus design idea also removes the fingerprint scanner in the Home button and places it on the rear under the camera, and doing this enables slightly more screen estate. The phone also has dual front speakers rather than one at the bottom of the device. Of course there's also the familiar Nexus branding to round things off.
As you might imagine, the idea of a new HTC Nexus phone has sparked other ideas of how such a device could look. For example in March we showed another HTC Nexus concept design that included specs, and you might like to check it out and compare the design with this one. As for the real Nexus phone for 2016 there were earlier rumors that it would include 3D Touch support. This idea was recently strengthened when the Android N Developer Preview showed support for this feature.
What do you think of this latest HTC Nexus 2016 design idea based on the new HTC 10 flagship? Let us have your comments.
Source: Daman09 (Imgur and Reddit)
Via: Concept Phones