X-Men smartphones set to debut with LG X variants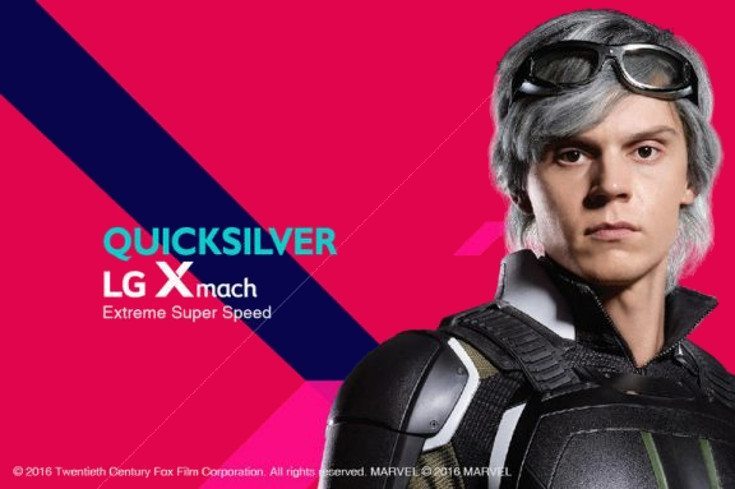 Remember that extremely slick Batman smartphone we showed you from Samsung last week? Well, it looks like we will soon see an X-Men smartphone thanks to LG and it's recently released X lineup.
X-Men Apocalypse is assaulting eyeballs around the globe, and as you would expect, Fox and its marketing team are attempting to push the movie hard. Despite how you feel about Singer's handling of the beloved franchise, we've seen some pretty cool products emerge from the films. We didn't expect to see X-Men smartphones, however, and the way LG has put things together is interesting to say the least.
While we don't know when this product tie-in came to life, LG is going to launch a handset for several of the X-Men. The X-Men smartphones will hail from the LG X lineup, and you will already be familiar with a few of them if you follow our site. The recently unveiled LG X Power will be the handset of Professor X while the LG X Style belongs to J-Law or Mystique. An obvious choice for the LG X Cam would be Cyclops while Nightcrawler will arrive with the LG X Screen.
The last two X-Men smartphones are much more mysterious as they are unannounced devices from LG. The Beast is going with the LG X Max, which carries the tag line of "Big Beauty" so we can assume it's going to be in the 6-inch range. The LG X Mach belongs to Quicksilver and is said to have "Extreme Super Speed" so we could see the Snapdragon 820 and a high dose of RAM in this one. Unfortunately, there's nothing for Magneto and the four Horsemen aren't going to make an appearance.
At this time, there are more questions than answers for the LG X-Men smartphone lineup, as we don't know if it's a tie-in that comes with any extra bits of flair or if LG is just playing the name game. The photos yesterday didn't tell us much, but we expect to get more details soon as the handsets are expected to debut in July.
via – Slashgear        source: ZDnet