BlackBerry Hamburg rumored to arrive as BlackBerry Neon with Snapdragon 617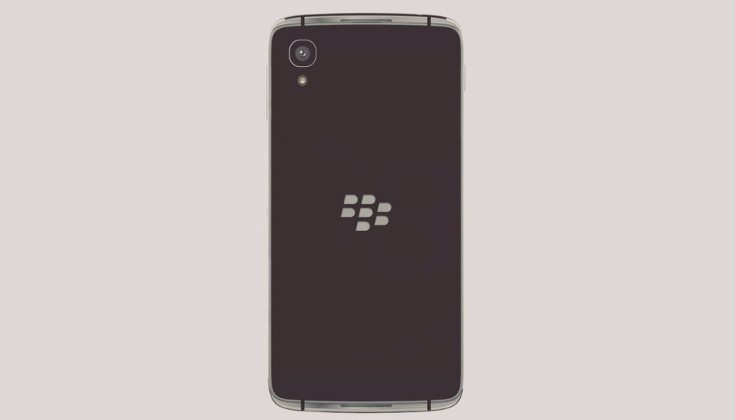 BlackBerry dipped its toes into the Android waters last year for the very first time. While we know there are follow-ups on the way, we may have just gotten a look at the BlackBerry Hamburg thanks to some new renders.
BlackBerry is rumored to release two new Android mid-rangers this year, but details have been somewhat vague on the one dubbed the BlackBerry Rome. The BlackBerry Hamburg has not been nearly as shy however as it's leaked left and right since the Spring. The last time we got a glimpse of the rumored device was back in April, and soon after it passed through GFXBench. Now we have a clean render to ponder over, so let's take a look at the backside of the BlackBerry Hamburg.
Twitter leaker The Malignant has broken news of the BlackBerry Hamburg through a clean new render posted to Twitter. The photo shows a device rumored to be the BlackBerry Hamburg, and while it only shows the backside, it hits all the right notes. It appears to have metal trim around the outside along with the famous logo, but it is anyone's guess as to whether that front panel slides back to reveal a keyboard. The handset is also being called the BlackBerry Neon although we'd be surprised if they chose that moniker for the final product.
While The Malignant didn't tip us off to whether the QWERTY keyboard will be present, he did reveal a few details on the BlackBerry Neon or Hamburg specs. The handset is tipped to have a 5.2-inch panel with a resolution of 1,920 x 1,080 and will get its power from a Snapdragon 617 and 3GB of RAM. The storage is listed at 16MP while the camera combo clocks in at 2,610mAh. It's also still being referred to as rebranded Idol 4, so take that as you will.
For the moment, you'll want to take any news of the BlackBerry Hamburg or BlackBerry Neon specifications with a dose of salt. Those specs are decidedly mid-range, but it's always wise to tread cautiously until we hear something official.
source: @the_malignant