Huawei H1622 passes through FCC certification as Nexus 2016?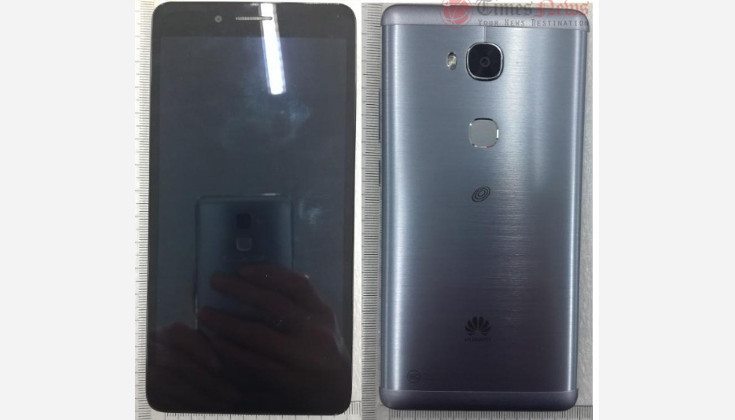 If you've been keeping up with the Nexus news, you are probably well aware that HTC is rumored to be handling two of the handsets this year. A new FCC filing showing the Huawei H1622 has popped up to throw a bit of shade on things as they have a Nexus-like handset headed to the states.
The FCC has been rather busy over the past few weeks, and we expect them to pick up a slew of new devices as the summer rolls on. This week, the Huawei H1622 and a variant, the Huawei 7V10VL have passed through the regulatory body, which wouldn't draw much interest if it weren't for a few details. Previously, they appeared in another filing (and photos), which lead folks to believe they were the new breed of Nexus. Well, HTC may have something to say about that…
Some reliable sources have come out to say that HTC will make the new 2016 Nexus smartphones, and while Google has released two Nexus smartphones and slates at the same time, they have never dropped three handsets. The Nexus 6P model numbers are H1511 and H1512, so you can see where there's room for confusion — especially considering Huawei said they would be handling at least one Nexus smartphone this year. The FCC filing doesn't really give us many specs, but the photo does line up with the previous leak quite nicely.
Will we get a Nexus from HTC or Huawei this year? It is truly anyone's guess at this point, as Huawei said they were doing one, HTC has said nothing… and Google is silent as always. For now, you can take in the Nexus-like photos of the handset at the FCC as we've got a while to wait until we find out what Google has in store for us in October.
via – Phonearena,  Timesnews.co.uk      source: FCC